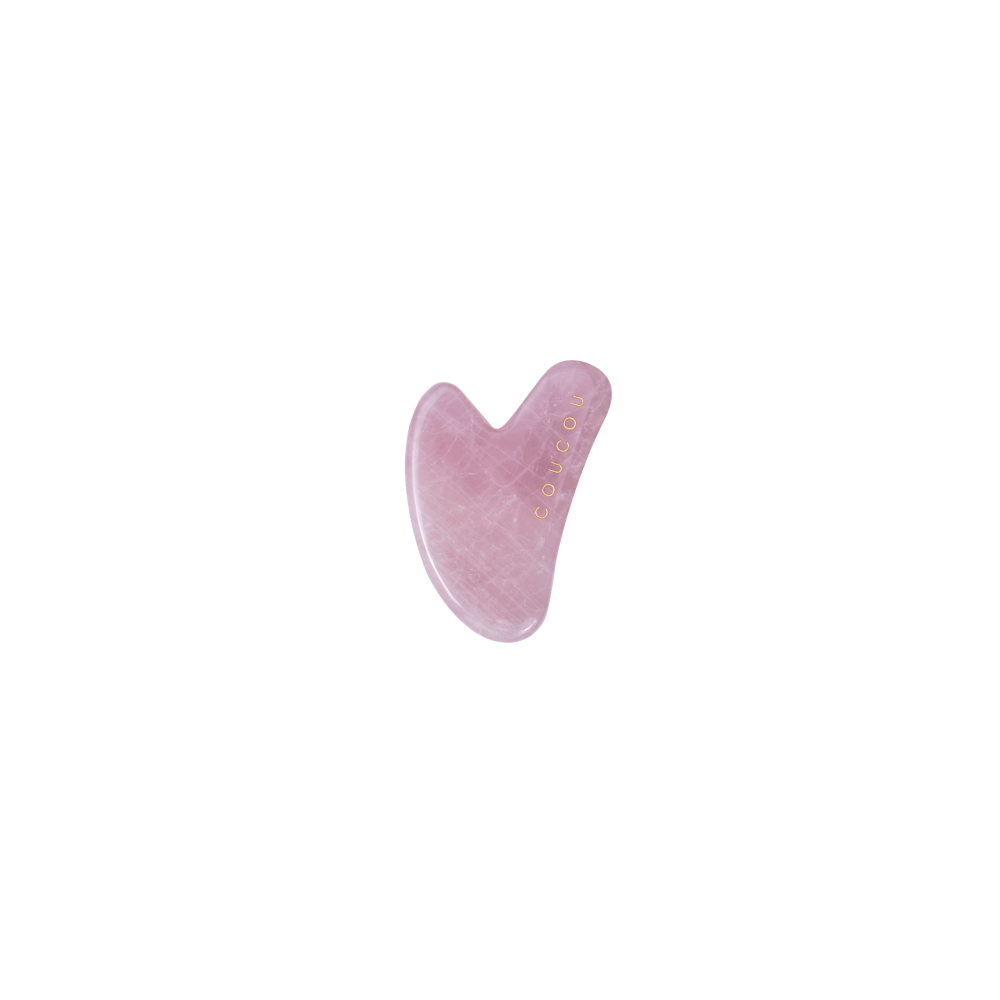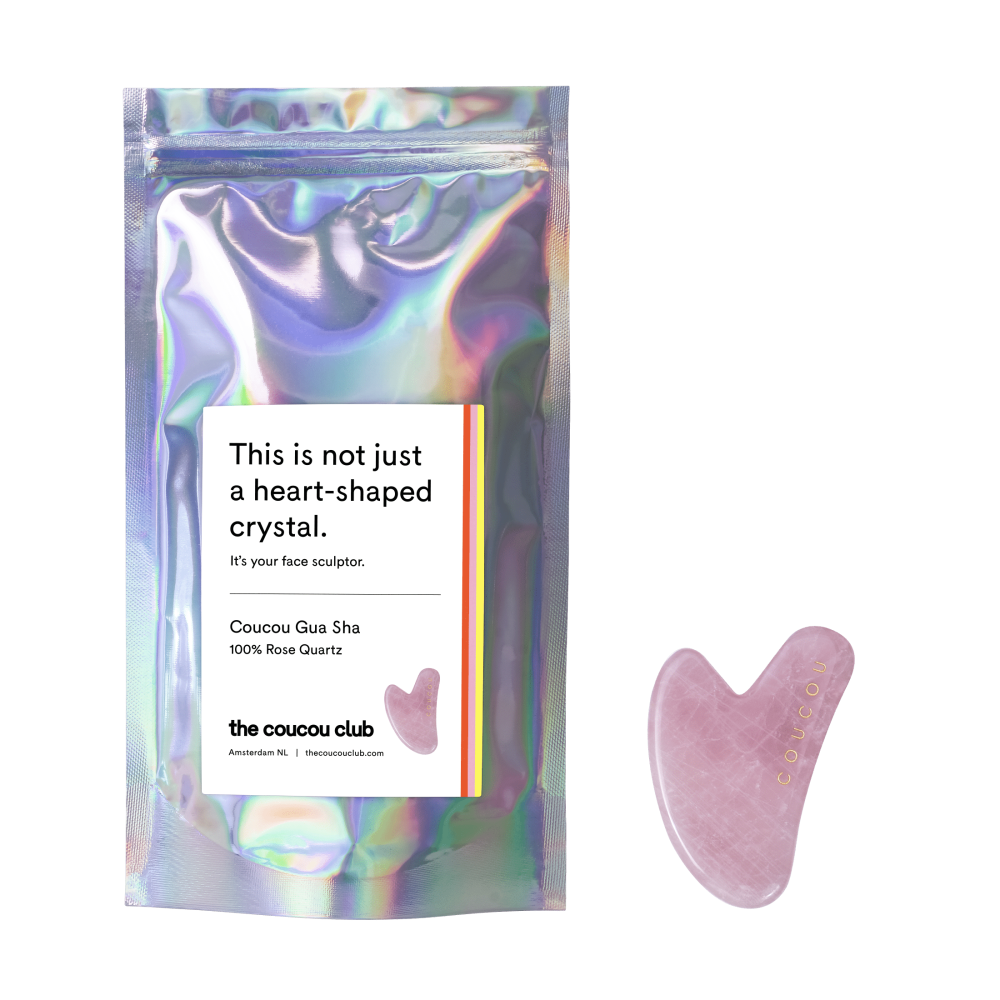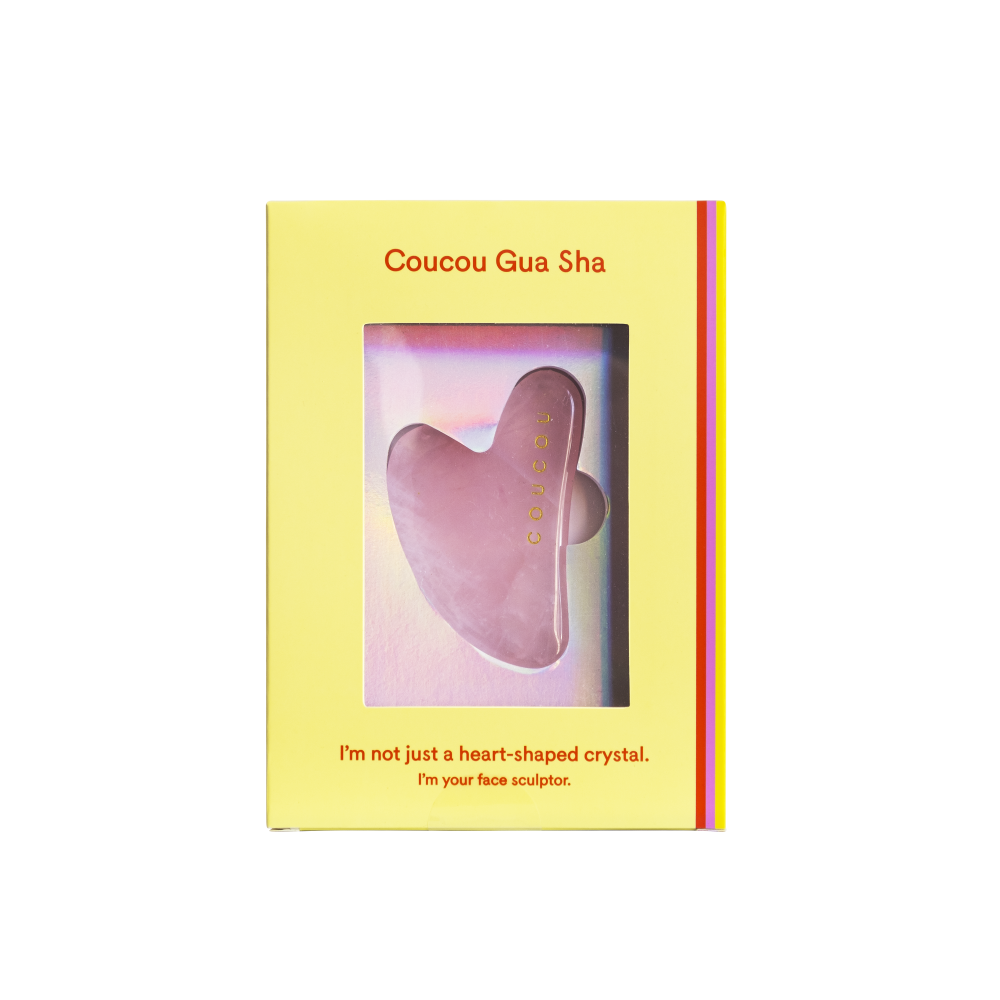 Coucou Gua Sha
Product Code: 1552
Pristatymo sąlygos
OMNIVA terminal (Baltic states)
From: 2.50€
VENIPAK terminal (Baltic states)
From: 2.50€
Delivery to door VENIPAK (Baltic states)
From: 3.20€
Delivery to door - DPD (Europe, except Baltic states)
12.00€
Description
This not just a heart-shaped crystal, it's your face sculptor
Create your own Coucou Home Spa and improve your overall skin appearance with our Coucou Gua Sha made from 100% natural Rose Quartz. This ancient Chinese beauty tool, known as the 'scraper', is an easy and effective addition to your skincare routine. Because of its shape and the scraping-technique, this tool provides a deep facial massage that lifts and sculpts your facial muscles. Perfect if your face muscles are feeling tense or stressed!
Directions
The difference between the Coucou Gua Sha and the Coucou Roller
The benefits of the Coucou Gua Sha and Coucou Roller have many similarities. The difference between the two is mainly the mode of use and your own preference. The Coucou Roller has a handle and a bigger and smaller roller with which you massage and roll the face. The Gua Sha is designed to hold in your hand in different angles while you massage and scrape the skin surface. Want to focus more on sculpting the face and reducing facial tension and swelling? Then the Coucou Gua Sha is your best choice, as in our experience this gives a deeper facial massage. Is your skin more sensitive and want to focus on reducing puffiness and dark circles under the eyes? Then the Coucou Roller is your thing.