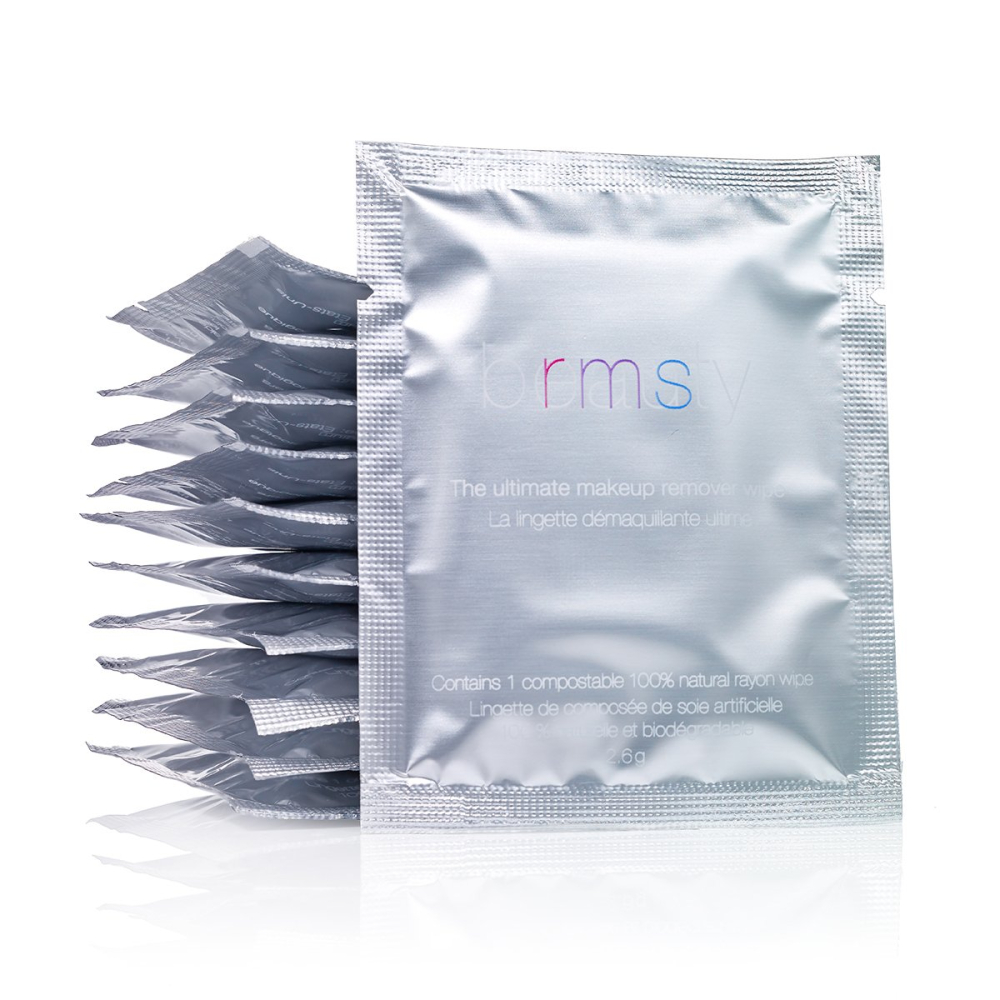 THE ULTIMATE COCONUT OIL INFUSED MAKEUP REMOVER WIPES
Product Code: 1784
Pristatymo sąlygos
OMNIVA terminal (Baltic states)
From: 2.50€
VENIPAK terminal (Baltic states)
From: 2.50€
Delivery to door VENIPAK (Baltic states)
From: 3.20€
Delivery to door - DPD (Europe, except Baltic states)
12.00€
Description
20 individual wipes
Your new everyday essential. Our skin-nourishing wipes are infused with RMS signature organic coconut oil, making them the perfect choice for a multi-use cleansing cloth. Gentle enough for babies, soothing for rashes and sunburns, calming for irritated skin.
Organic Coconut Oil: Extracted from fresh coconuts without the use of heat or chemical solvents, our certified organic, raw coconut oil is an excellent moisturizer that helps soften and soothe the skin.
Ingredients
*Cocos Nucifera (Coconut) Oil *Sertifikuota ekologiška. Be GMO, be nano, sojos, be glitimo.
Directions
Start with the eye area first as this is where the most stubborn makeup is, then move on to the rest of the face. Gently wipe face with unfolded towelette, removing all traces of face and eye makeup. Don't forget to use both sides of the wipe too! In colder temperatures, coconut oil will solidify. Hold unopened packet between the palms of your hands for 10-20 seconds in order to liquefy and evenly distribute oil.