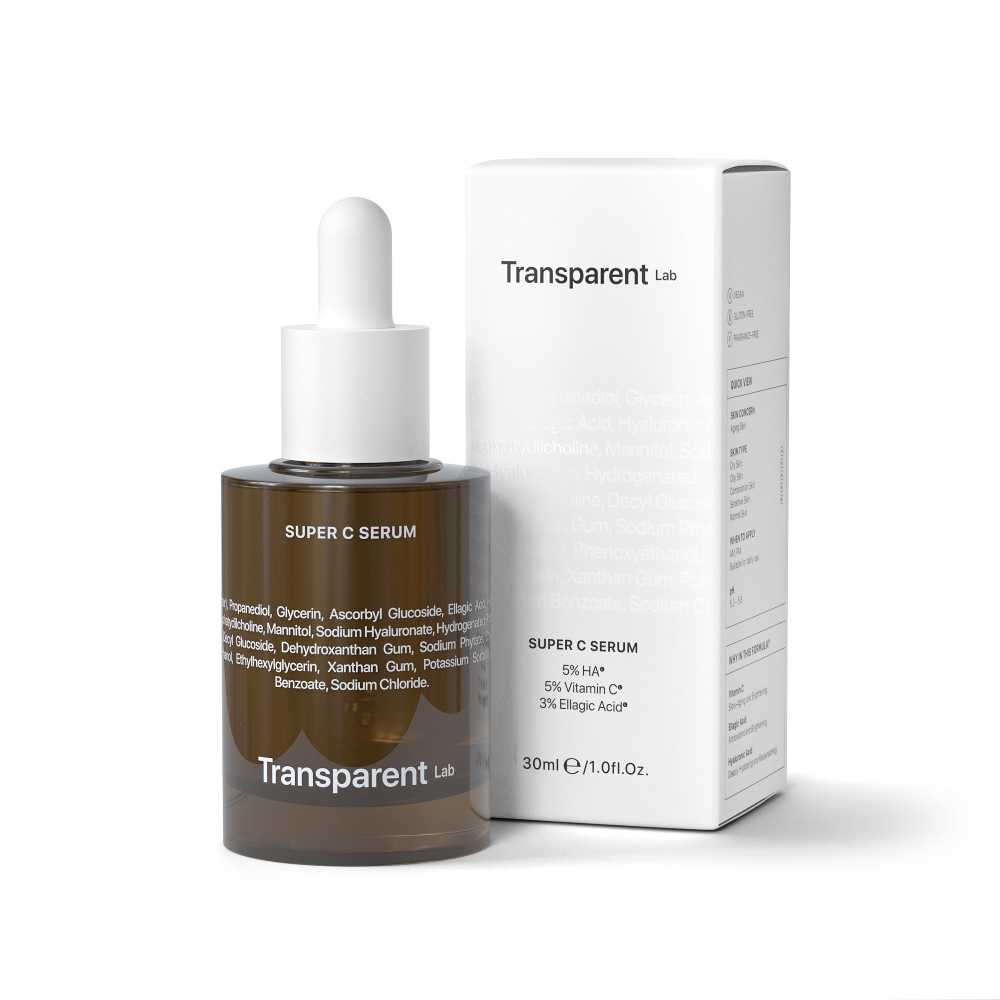 Super C Serum
Product Code: 1415
Pristatymo sąlygos
OMNIVA terminal (Baltic states)
From: 2.50€
VENIPAK terminal (Baltic states)
From: 2.50€
Delivery to door VENIPAK (Baltic states)
From: 3.20€
Delivery to door - DPD (Europe, except Baltic states)
12.00€
Description
30 ml
Serum for Fine Lines and Firmer Skin
The highest concentration of anti-aging ingredients with the best delivery system on your skin to ensure maximum effectiveness. This is our super anti-ageing serum, a powerful cocktail, which helps to prevent and correct the main signs of aging, based on Hyaluronic Acid, Vitamin C and Ellagic Acid, which penetrates deeply into the skin. Get a skin with more elasticity, luminosity, uniformity and firmness, with only a single product. Make visibly younger, revitalized skin your reality.
Ingredients
Aqua (Water), Propanediol, Glycerin, Ascorbyl Glucoside, Ellagic Acid, HyaluronicAcid, Phosphatydilcholine, Mannitol, Sodium Hyaluronate, Hydrogenated Phosphatydilcholine,Decyl Glucoside, Dehydroxanthan Gum, Sodium Phytate, Cholesterol,Phenoxyethanol, Ethylhexylglycerin, Xanthan Gum, Potassium Sorbate, SodiumBenzoate, Sodium Chloride.
Directions
How to use:
Apply a few drops onto clean skin and massage gently into skin using circular motions until completely absorbed.
This product may increase your skin's sensitivity to the sun. Use a sunscreen and limit your exposure to the sun during the use of this product.