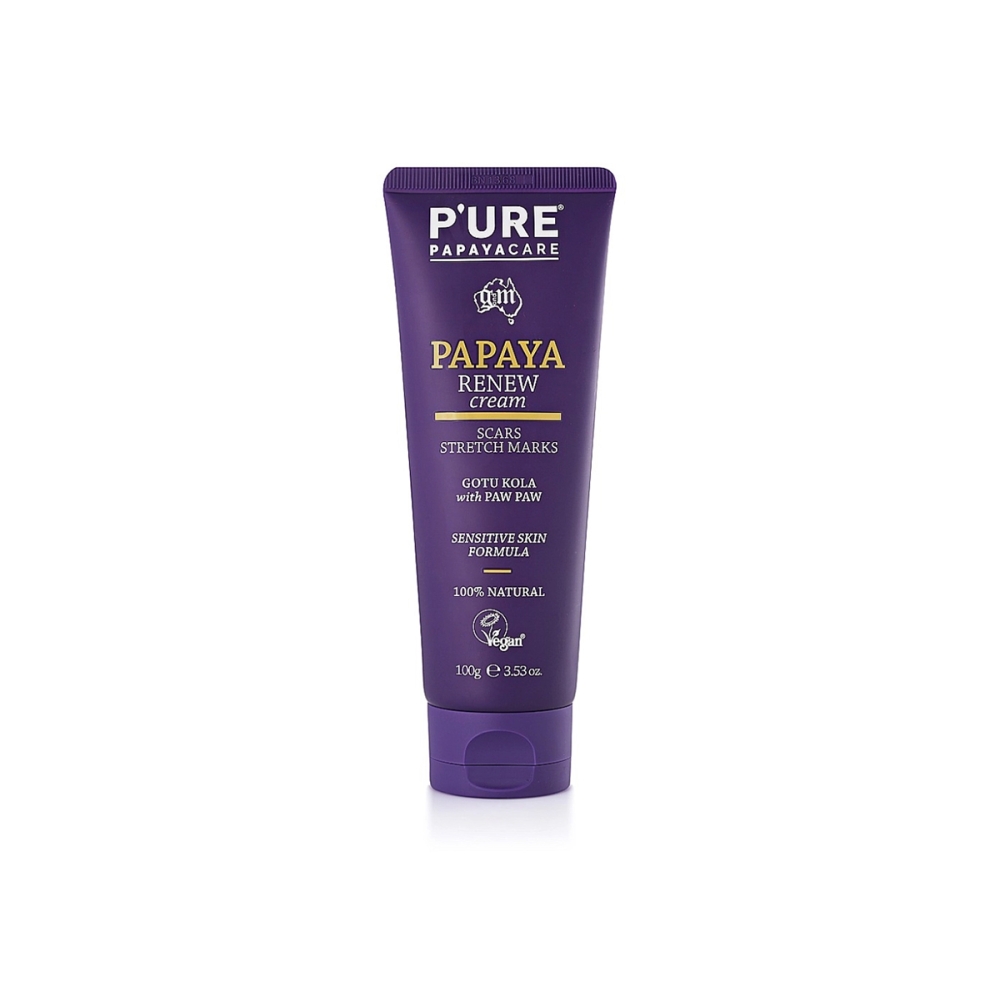 PURE Papaya Renew
Product Code: 712
Pristatymo sąlygos
OMNIVA terminal (Baltic states)
From: 2.50€
VENIPAK terminal (Baltic states)
From: 2.50€
Delivery to door VENIPAK (Baltic states)
From: 3.20€
Delivery to door - DPD (Europe, except Baltic states)
12.00€
Description
100ml
PURE Papaya Renew combines 3 key ingredients to produce a unique, 100% natural cream that your skin will love.
PURE Papaya Renew is a unique, light weight cream made with Gotu kola and Papaya to help to reduce the appearance of scars, Stretch marks & Dry skin. Gotu kola is a herb that helps to promote the development of healthy, elastic skin tissue.
Directions
Scars – Research indicates that Gotu kola may assist with promoting the development of healthy collagen. Promoting healthy elastic skin tissue is important in minimising scar formation.
Stretch Marks – commonly occur during pregnancy, changes in body weight or due to periods of growth. Papaya Renew softens and hydrates skin and may help to promote skin elasticity. This may assist to reduce the appearance of stretch marks.
Sensitive Skin – providing moisture to skin that is sensitive is often difficult as heavy creams can often irritate. PURE Renew is a light, gentle, non-greasy formula that is suitable for sensitive skin. Renew can be used on the face and body to calm and hydrate.
How to use PURE Renew – apply 2-3 times daily and rub in circular motions. For best results apply renew directly after a shower. Apply for a minimum of 3 weeks.
NO: Mineral Oil, Palm Oil, Phthalates, Parabens, Petrochemicals