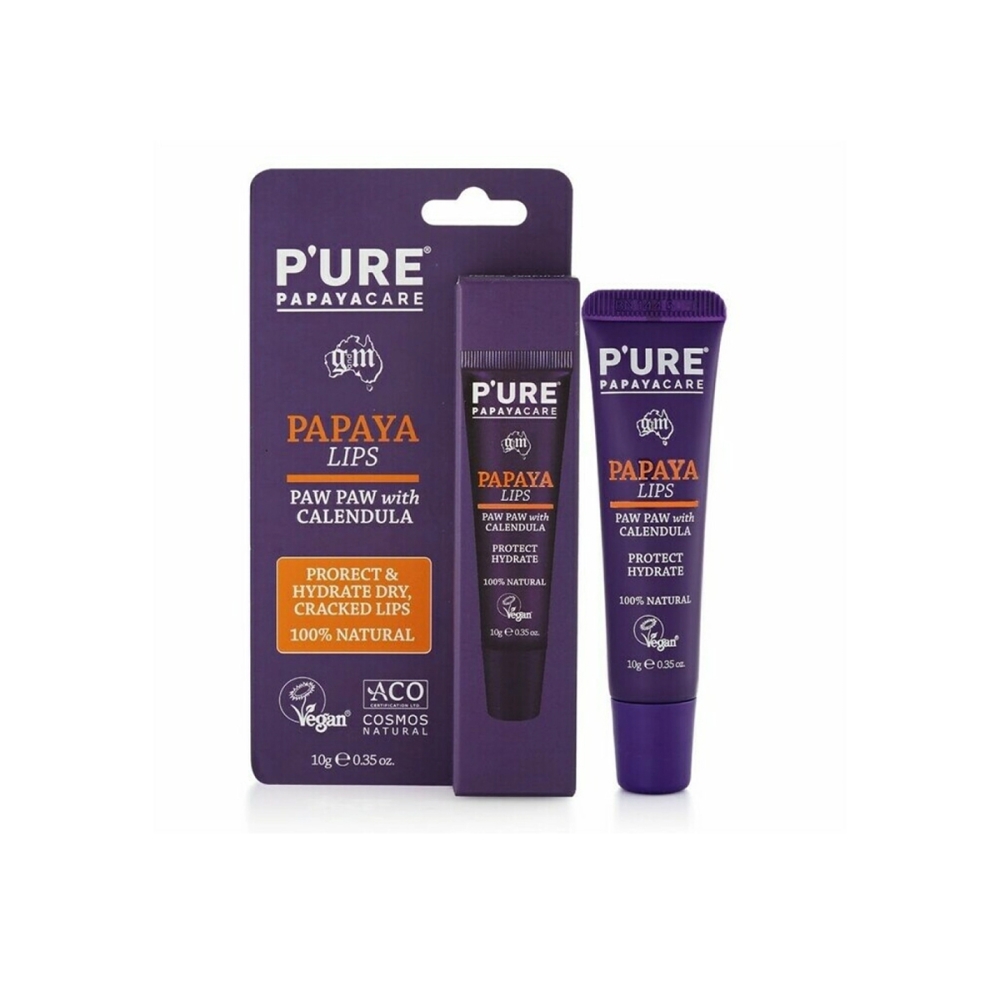 PURE Papaya Lips
Product Code: 754
Pristatymo sąlygos
OMNIVA terminal (Baltic states)
From: 2.50€
VENIPAK terminal (Baltic states)
From: 2.50€
Delivery to door VENIPAK (Baltic states)
From: 3.20€
Delivery to door - DPD (Europe, except Baltic states)
12.00€
Description
10g Soothe and Hydrate with Nourishing PURE Papaya Lip Balm. The skin on our lips is thinner than the skin on our bodies. Our Lips do not have any sebaceous (sweat) glands. Without sebaceous glands, the bodies only source of moisture to lips is Saliva. This is why it is so important to moisturise, nourish and protect lips. PURE Papaya Lips not only nourishes and moisturises the skin on lips, it contains a natural wax that helps to protect them. Our lip specific PURE Papaya Lips is a nourishing Vegan friendly Lip Balm that your lips will love.
Directions
Contains:
Australian fermented Papaya: Nutrient rich, with high levels of vitamin C and unique enzymes to gently exfoliate and repair dry lips.
Shea Butter, Macadamia and Jojoba: Ultra nourishing, lip healthy ingredients to soothe, moisturise and hydrate.
Candelilla Wax: A vegetable wax which acts as a natural barrier to help prevent moisture loss.
How to use PURE Papaya Lips – Apply to hydrate dry, chapped and cracked lips. Ideal for sun, cold and wind damaged lips. Keep out of direct sunlight as product becomes softer at higher temperatures. NO: Petroleum, Preservatives, Castor Oil, Palm Oil. Vegan friendly formula
Related Products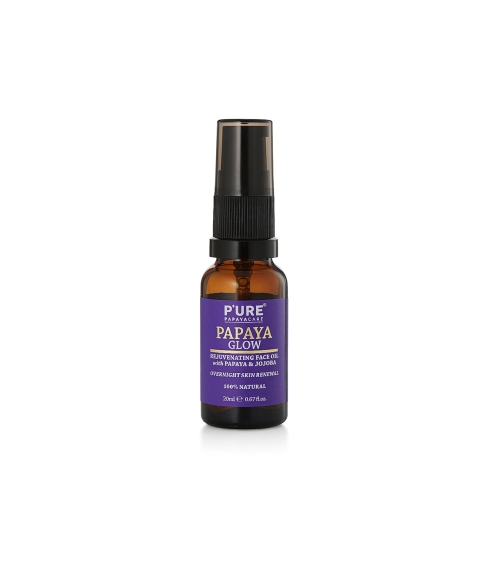 Pure Papaya
PURE Papaya Glow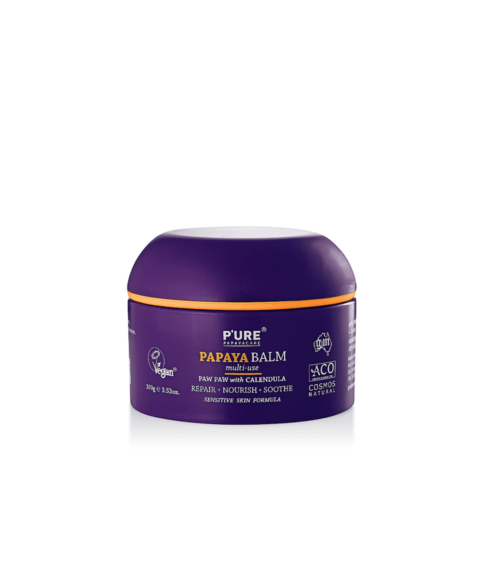 Pure Papaya
P'URE Papayacare Papaya Balm Multi-Use