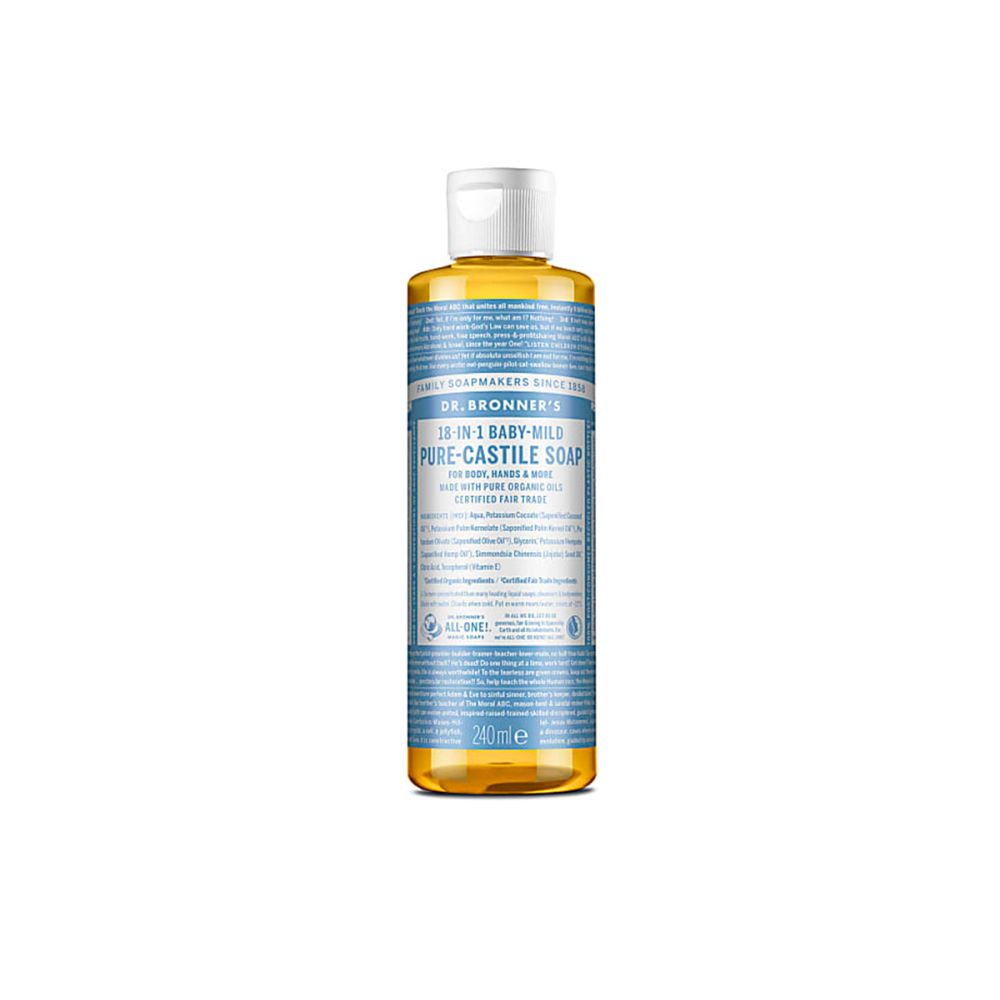 PURE-CASTILE LIQUID SOAP Baby-Mild 240ml
Product Code: 487
Pristatymo sąlygos
OMNIVA terminal (Baltic states)
From: 2.50€
VENIPAK terminal (Baltic states)
From: 2.50€
Delivery to door VENIPAK (Baltic states)
From: 3.20€
Delivery to door - DPD (Europe, except Baltic states)
12.00€
Description
With no added fragrance and double the olive oil, our Baby Unscented Pure-Castile Liquid Soap is good for sensitive skin & babies too (though not tear-free!). Dr. Bronner's soap is concentrated, biodegradable, versatile and effective. Made with organic and certified fair trade ingredients. Organic hemp oil is now sourced in the U.S. following hemp legalization! Packaged in a 100% post-consumer recycled bottle. All-One!
Ingredients
Aqua, Potassium Cocoate, Potassium Olivate, Glycerin, Potassium Hempate, Potassium Jojobate, Citric Acid, Natural Tocopherol
Directions
SUGGESTED USES Dr. Bronner's 18-in-1 Pure-Castile Soaps are good for just about any cleaning task. Face, body, hair & dishes, laundry, mopping, pets—clean your house and body with no synthetic preservatives, detergents or foaming agents—none!
Related Products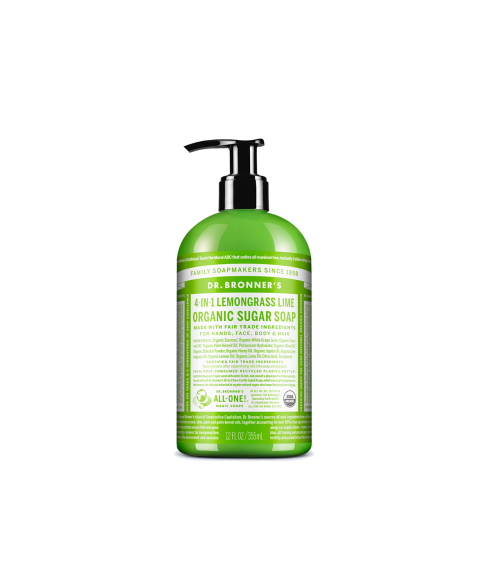 Dr. Bronner's
ORGANIC SUGAR SOAP Lemongrass 355ml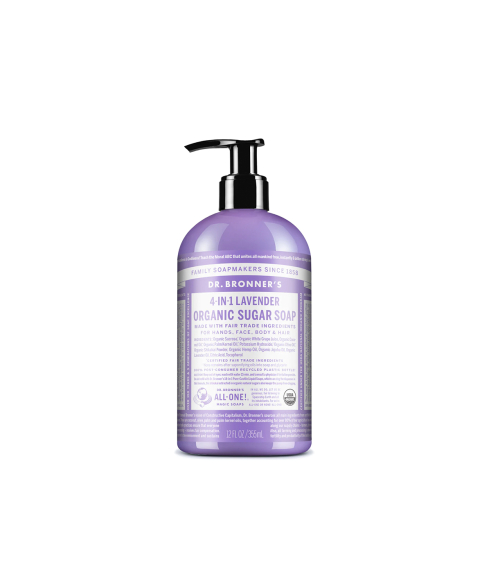 Dr. Bronner's
ORGANIC SUGAR SOAP Lavender355ml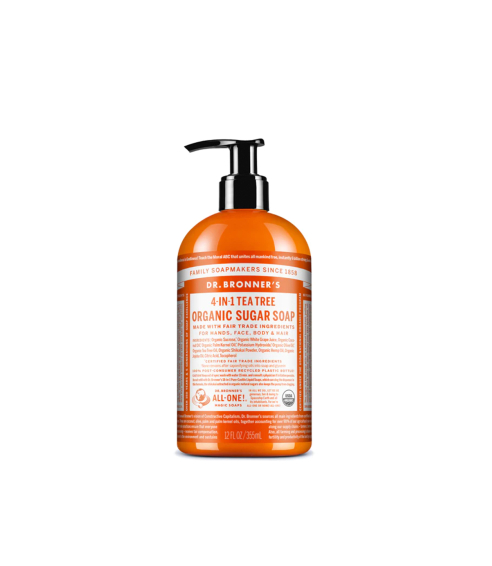 Dr. Bronner's
ORGANIC SUGAR SOAP Tea Tree 355ml