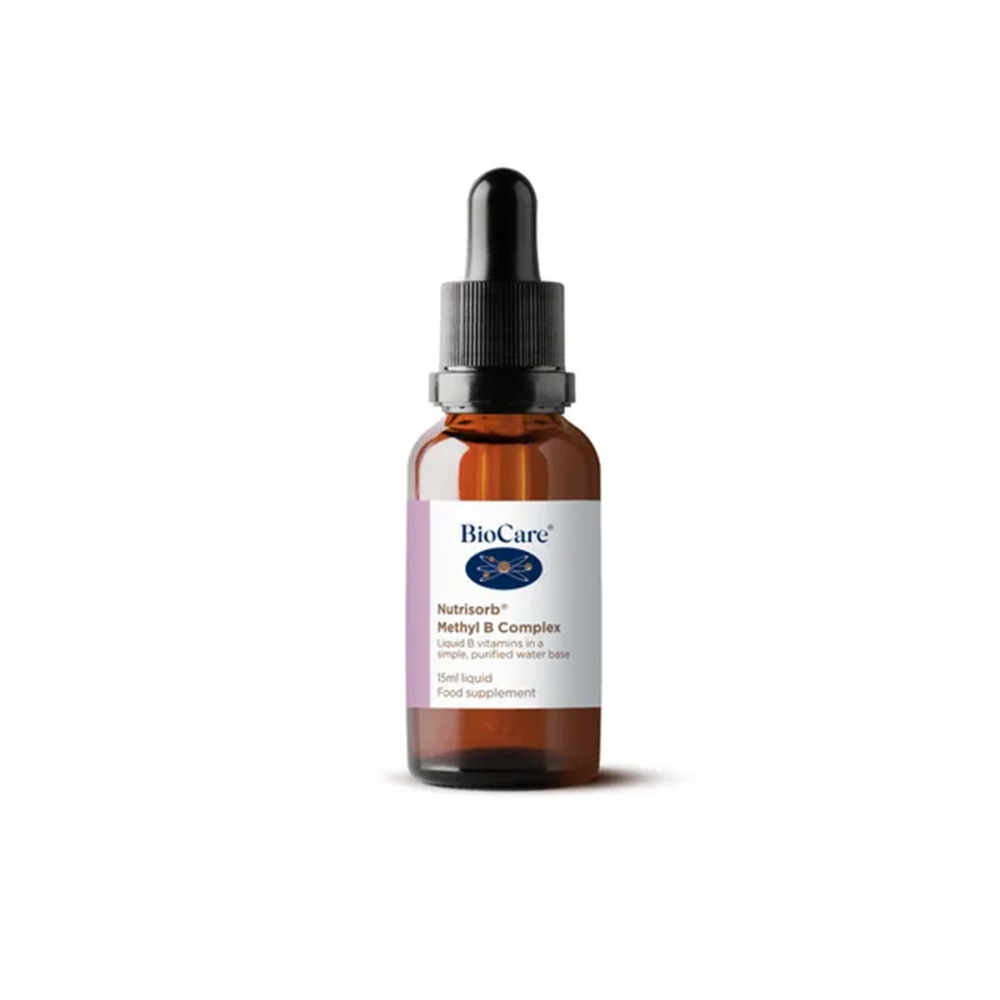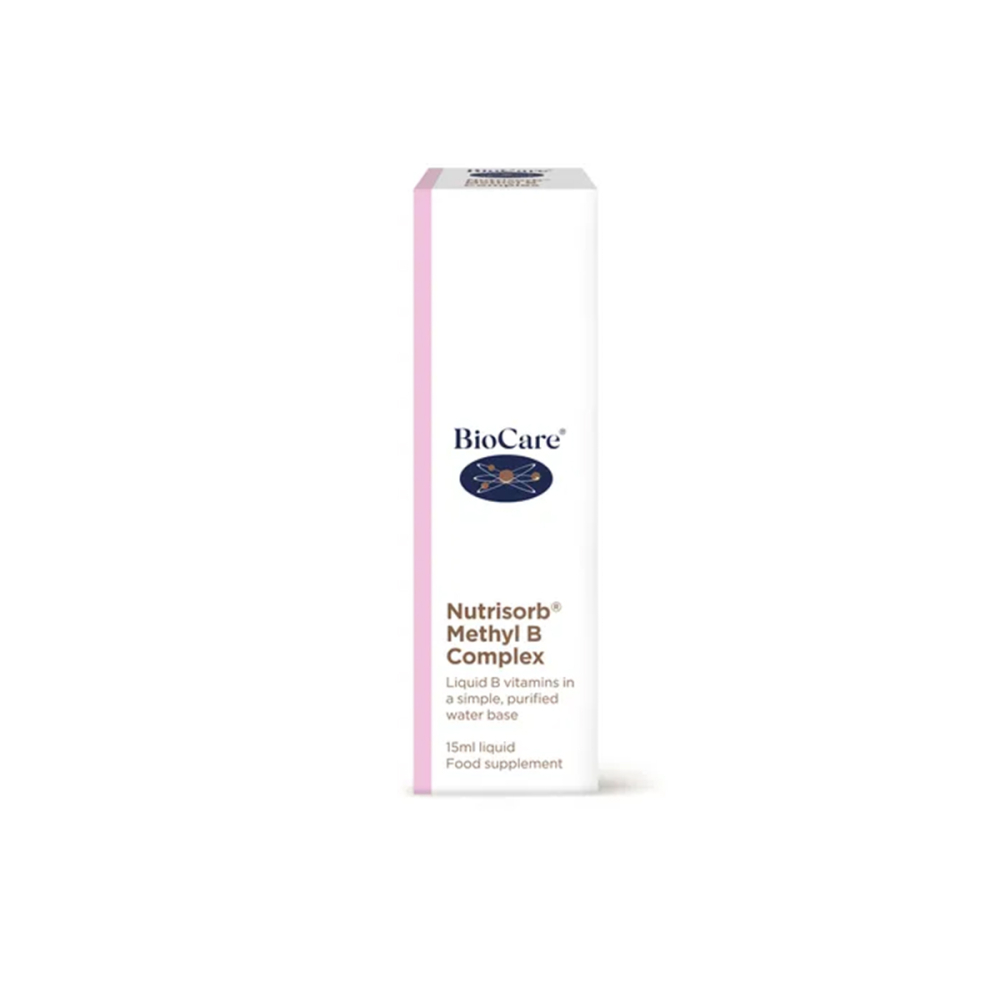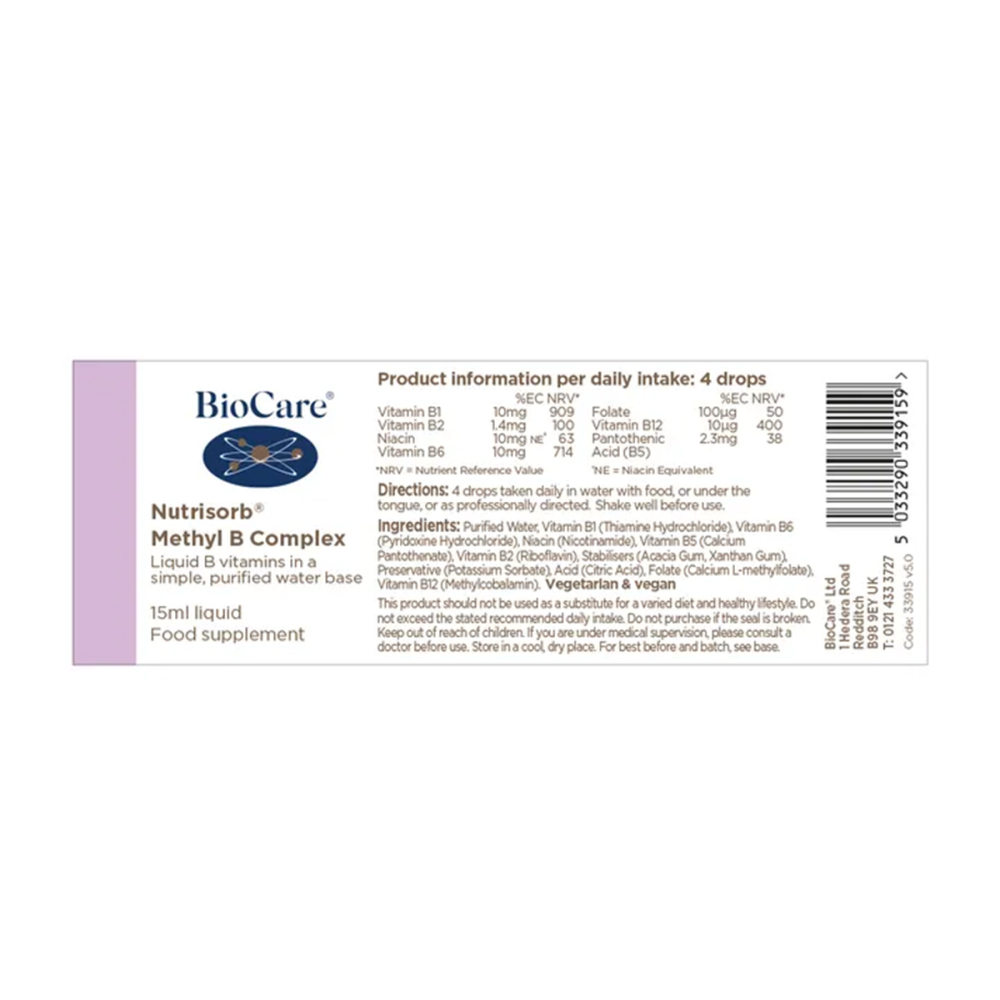 Nutrisorb® Liquid Methyl B Complex 15ml
Product Code: 6660036
Pristatymo sąlygos
OMNIVA terminal (Baltic states)
From: 2.50€
VENIPAK terminal (Baltic states)
From: 2.50€
Delivery to door VENIPAK (Baltic states)
From: 3.20€
Delivery to door - DPD (Europe, except Baltic states)
12.00€
Description
15ml
Nutrisorb® Liquid Methyl B Complex provides the metabolically active forms of B vitamins including vitamin B12 (as methylcobalamin) and folate (as methylfolate).
Methyl B Complex is a superior B complex, providing nutrients in their naturally active forms
Methyl B Complex contains folate as methylfolate or 5-MTHF. 5-MTHF is the natural form of folate found in food such as leafy green vegetables and is already active and ready for the body to use
We use Quatrefolic®, the most advanced form of folate supplementation available, with optimum stability and bioavailability
B vitamins are required for the release of energy from food, for the healthy function of the nervous system and for the production of hormones
B vitamins support the circulatory and immune systems and help maintain the health of skin, hair and eyes
Vitamin B2, B3, B5, B6 and B12 contributes to the reduction of tiredness and fatigue
Vitamin B Complex liquid in a simple, hypoallergenic purified water base
Ingredients
Purified Water, Thiamine (as Thiamine Hydrochloride), Vitamin B6 (as Pyridoxine Hydrochloride), Niacin (as Nicotinamide),Pantothenic Acid (as Calcium Pantothenate), Sodium Bicarbonate, Riboflavin (as Riboflavin-5-Phosphate Sodium), Sodium Carbonate,Folate (as Quatrefolic® [(6S)-5-methyltetrahydrofolic acid glucosamine salt]), Vitamin B12 (as Methylcobalamin).
Directions
Recommended Intake

Four drops taken daily in water with food, or directly under the tongue, or as professionally directed.

Product Information per Daily Intake

| | | | |
| --- | --- | --- | --- |
| INGREDIENT | AMOUNT | PROVIDING | % EC NRV |
| Thiamine (Vitamin B1) | 10mg | | 909 |
| Riboflavin (Vitamin B2) | 1.4mg | | 100 |
| Niacin (Vitamin B3) | 10mg | Niacin Equivalent | 63 |
| Vitamin B6 | 10mg | | 714 |
| Folate | 100mcg | | 50 |
| Vitamin B12 | 10mcg | | 400 |
| Pantothenic Acid (Vitamin B5) | 2.3mg | | 38 |