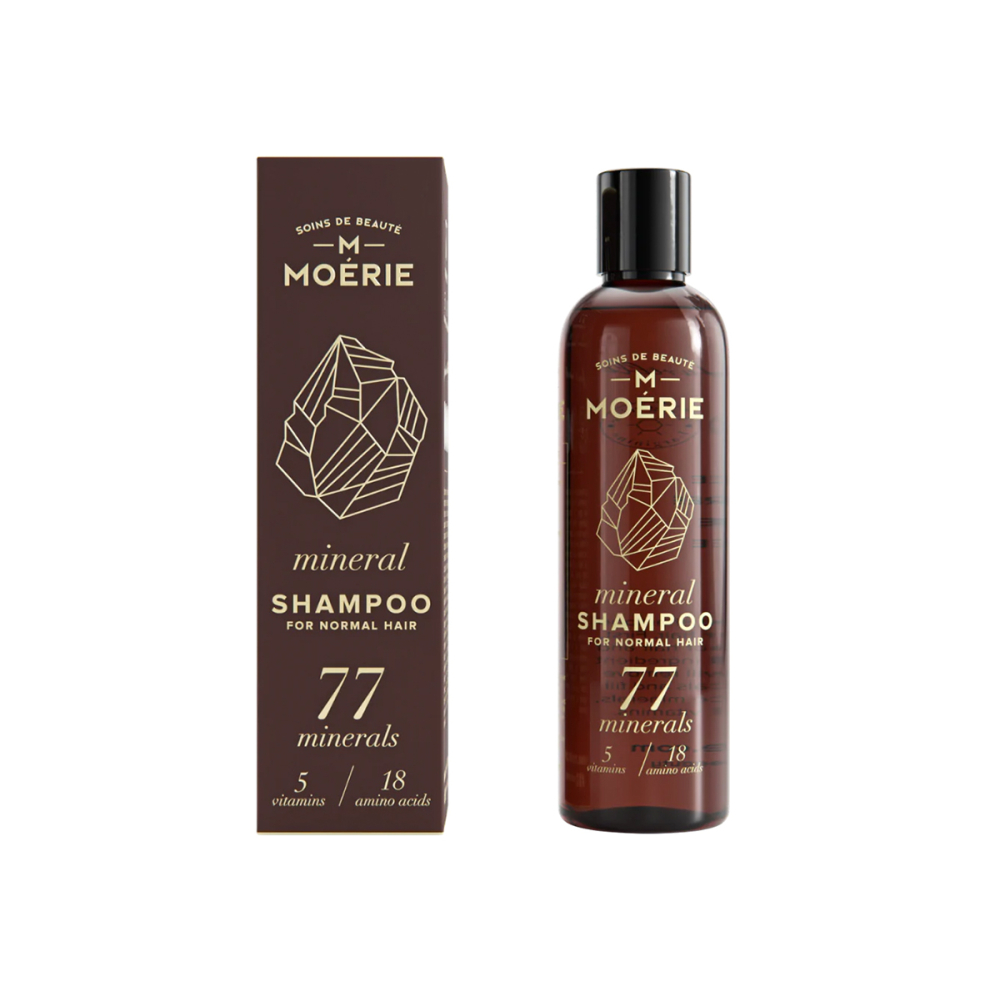 Mineral Hair Repair Shampoo
Product Code: 569
Pristatymo sąlygos
OMNIVA terminal (Baltic states)
From: 2.50€
VENIPAK terminal (Baltic states)
From: 2.50€
Delivery to door VENIPAK (Baltic states)
From: 3.20€
Delivery to door - DPD (Europe, except Baltic states)
12.00€
Description
250 ml Our enriched natural mineral shampoo deep cleanses each individual hair, removing harmful oils and toxins like silicones and parabens ( found in conventional hair care products). In addition to cleansing, Moérie Shampoo also infuses hair with fulvic minerals, vitamins and amino acids.
Ingredients
Aqua, Cocamidopropyl Betaine, Coco-Glucoside, Sodium Cocoyl Isethionate, Sodium Lactate, Vegetable Glycerin, Aroma Natural (Orange), Behenamidopropyl Dimethylamine, Fulvic Acid, Betaine, Lactic Acid, Caffeine, L-arginine, Sodium Benzoate, Potassium Sorbate, Benzyl Alcohol.
Directions
Directions:
Thoroughly wet hair with warm water, squeezing out excess. Dispense several drops of shampoo onto your palm. For short to medium length hair, start with a small amount (a walnut-size dollop should do). For longer/thicker hair, add accordingly:
Apply the shampoo directly to the roots, gently massaging it into the scalp for 3-4 minutes. Do not neglect the neck area. Once the roots are done, proceed to gently shampoo the rest of your hair, out to the very ends.
Rinse thoroughly with warm water, squeezing out any excess.
As our shampoo contains no silicones or parabens, hair can be left feeling a big rigid. To restore much needed valuable moisture, we strongly recommend using our conditioner.