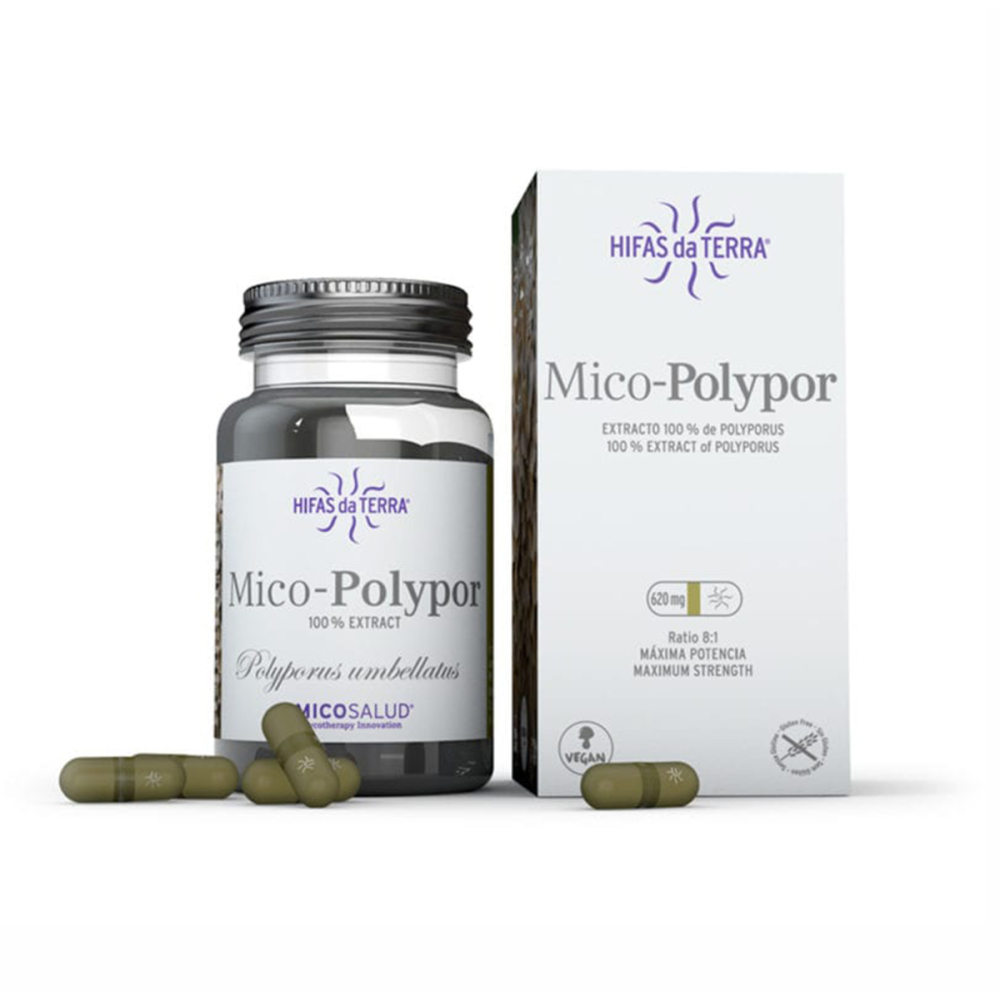 Mico-Polypor
Product Code: 2645
Pristatymo sąlygos
OMNIVA terminal (Baltic states)
From: 2.50€
VENIPAK terminal (Baltic states)
From: 2.50€
Delivery to door VENIPAK (Baltic states)
From: 3.20€
Delivery to door - DPD (Europe, except Baltic states)
12.00€
Description
70 capsules Food suplement Mico-Polypor is a pure extract selected from specimens of polyporus mushrooms.
Ingredients
70 capsules of 620 mg. 100% vegetable capsules sealed with a natural antioxidant band. Ingredients per capsule: 495 mg of Polyporus extract (Polyporus umbellatus); sealed vegetable capsule. Each capsule is individually sealed with an antioxidant band that helps keep its contents in optimal conditions for longer.
Directions
Recommended daily dose: one or two capsules – or according to medical prescription – in the morning, preceded by one or two tablets of Askorbato K-HdT (rich in vitamin C) to promote the absorption of beta-glucans.
General precautions:
Do not administer in case of allergy to mushrooms.
In children under 6 years please use our infant preparations where the dose is adjusted according to bodyweight.
Store in a cool and dry place. Do not use if the safety strip is damaged.