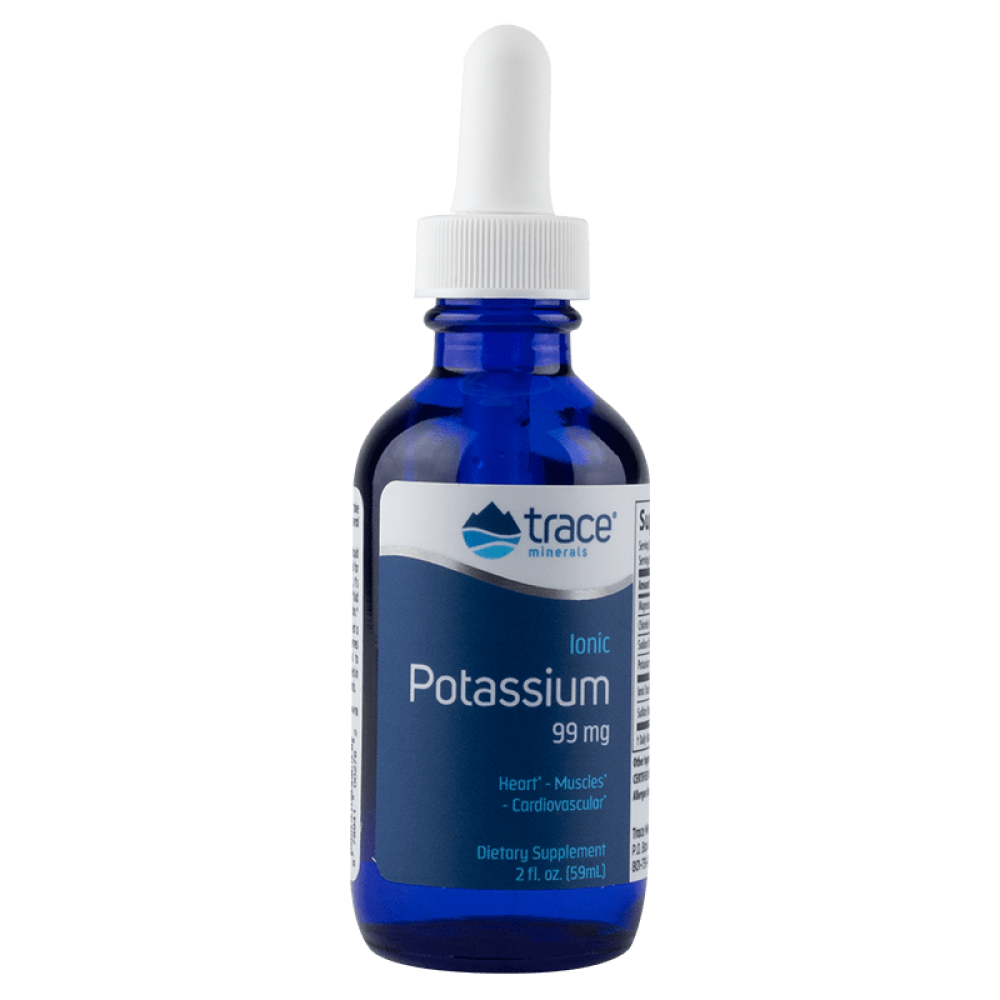 Ionic Potassium
Product Code: 1608
Pristatymo sąlygos
OMNIVA terminal (Baltic states)
From: 2.50€
VENIPAK terminal (Baltic states)
From: 2.50€
Delivery to door VENIPAK (Baltic states)
From: 3.20€
Delivery to door - DPD (Europe, except Baltic states)
12.00€
Description
Dietary supplement
59ml 
The potassium contained in this product is of organic - natural origin. Needed to maintain and replenish the lack of potassium in the body. The liquid ionic form provides up to 99% absorption.
Ionic Potassium is a natural source of concentrated liquid potassium in ionic form. Potassium is an essential mineral for basic life function and is found in every cell of the body. It's essential for proper nerve conduction, muscle function, fluid balance, and helps maintain healthy heart and brain function
Directions
ConcenTrace® material is extracted from Great Salt Lake, Utah, USA, with special evaporation technology without harming the environment. Up to 99% sodium is removed from ConcenTrace®.
INGREDIENTS:
Sea Minerals, ConcenTrace®, purified water, potassium chloride, citric acid.
| | | |
| --- | --- | --- |
| Amount per serving (1,75ml) : | Amount: | DV* |
| Potassium | 99 mg | 5% |
| Ionic Trace Minerals Complex | 375mg | - |
| Magnesium | 30mg | 8% |
*DV– daily value not established.
ALLERGEN INFO:
NO KNOWN ALLERGENS. GLUTEN FREE.
Shake well. Using the metered dropper, take 1.75 mL daily with juice or food to mask the concentrated mineral flavor. Do not refrigerate. Keep out of reach of children.
Country of origin: USA.
Distributor: UAB Natura Medica, Kaunas, Banaičio str. 21.
Lot: see on the packaging.
Best before: see on the package.