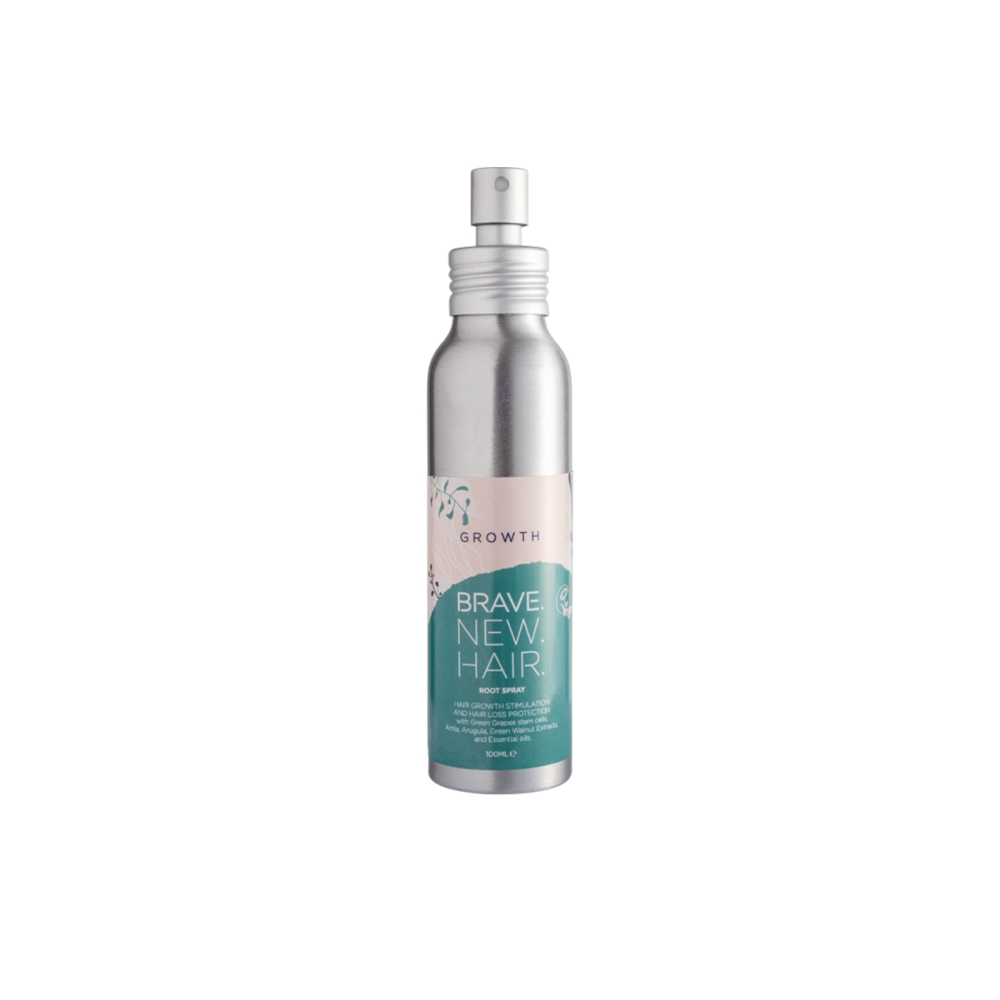 GROWTH STIMULATING SPRAY
Product Code: 1522
Pristatymo sąlygos
OMNIVA terminal (Baltic states)
From: 2.50€
VENIPAK terminal (Baltic states)
From: 2.50€
Delivery to door VENIPAK (Baltic states)
From: 3.20€
Delivery to door - DPD (Europe, except Baltic states)
12.00€
Description
100 ml
Spray - serum for roots. Stimulates hair growth and protects against hair loss. Contains Green Grape Stem Cell, Arugula Extract, Green Walnut Extract and Rosemary and Salvia Essential Oils.
Benefits: Affects microcirculation. Strengthens hair in the first 3 weeks. Visibly reduced hair loss in less than 3 weeks. Stimulates hair follicles. Extends the life of hair. Stimulates the growth of new and healthy hair.
Ingredients
Aqua, Alcohol Denat, Vitis Vinifera Fruit Meristem Cell Culture, Juglans Regia Green Walnut, Eruca Sativa / Fogie /, Citric Acid, Sodium Benzoate, Potassium Sorbate, Perfume, PEG-40 Hydrogenated Castor Oil, Trideceth-9, Propylene Glycol, Pyridoxine Hydrochloride, Niacinamide, Salvia Officinalis Oil, Rosmarinus Officinalis Flower Oil
Directions
How to use: Apply the spray to the roots on washed and slightly dried hair. Make a light massage on the scalp and dry. The product does not wash off!
All products of the series can be combined depending on the condition of the roots, scalp and ends of the hair individually for each. No one has just one hair problem, so the routine should be personal.
The only rule is that the shampoo should be chosen according to the main problem. The scalp always has an advantage.
Examples:
-> Hair is oily, has dandruff and also slight hair loss or does not grow as fast as we would like. The tops are really dry. The combination will be: Balance Mask and Shampoo, Growth Spray and Reboot Mask or Conditioner depending on the edges (thin or thick).
-> There is very intense hair loss or hair does not grow. There is a slight problem with oiliness, but no dandruff. The tops are painted. The combination will be a Balance mask, shampoo and Growth root spray. Mask or balm Color depending on the edges (thin or thick).
-> The big problem is that the hair has no volume and has a slight hair loss, it is also slightly oily. The edges are semi-curly, without shine and have no shape. The combination: Balance mask, Volume shampoo and Growth root spray. For the ends Keratin mask or balm depending on the edges (thin or thick).