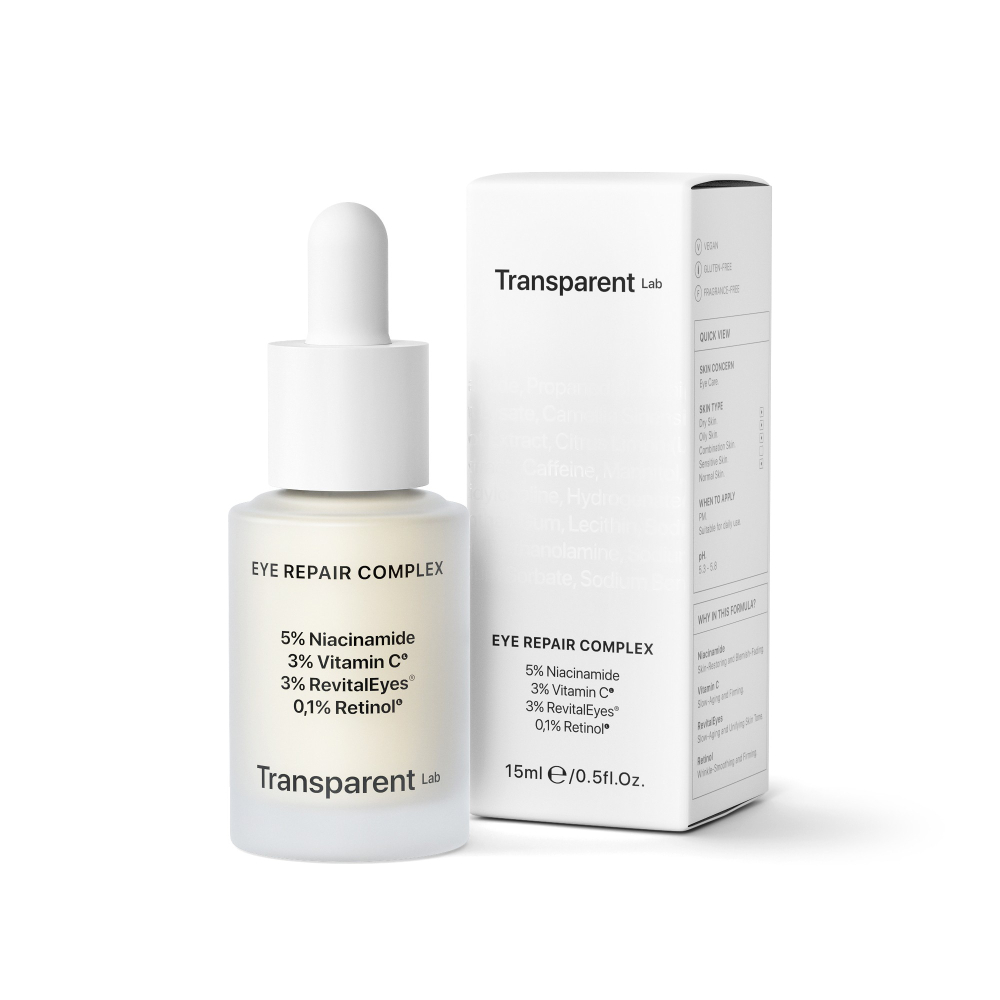 Eye Repair Complex
Product Code: 1418
Pristatymo sąlygos
OMNIVA terminal (Baltic states)
From: 2.50€
VENIPAK terminal (Baltic states)
From: 2.50€
Delivery to door VENIPAK (Baltic states)
From: 3.20€
Delivery to door - DPD (Europe, except Baltic states)
12.00€
Description
15 ml Overnight Under-Eye Treatment
Eye contour treatment with anti-aging and moisturizing properties. Restores hydration levels, stimulates collagen synthesis and combats uneven skin tone to recharge energy in the face's thinnest and most delicate skin, the eye contour area.
Ingredients
Aqua (Water),Glycerin, Niacinamide,Propanediol, Betaine, RetinylPalmitate, Ascorbyl Glucoside,Lactobacillus Ferment Lysate,Camellia Sinensis Leaf Extract,Punica Granatum Extract, RuscusAculeatus Root Extract, CitrusLimon (Lemon) Peel Extract,Solidago Virgaurea (Goldenrod)Extract , Caffeine, Mannitol,Cholesterol, Tocopherol,Ethylhexylglycerin,Phosphatidylcholine,HydrogenatedPhosphatidylcholine, DecylGlucoside, Sodium Phytate,Xanthan Gum, Lecithin, SodiumAcrylates Crosspolymer-2,Sodium Acrylates Copolymer,Triethanolamine, Sodium Chloride,Phenoxyethanol, PotassiumSorbate, Sodium Benzoate.
Directions
How to use:
Apply a small amount to the eye contour area and gently pat with the fingertips without rubbing until absorbed.
Our Eye Repair Complex is a very dense formula ideal to act while you sleep. It is so powerful that it is enough to apply just one drop for both eyes. Apply the drop to the tip of the index finger and distribute it equally in each eye with gentle strokes from the inside out, starting with the part closest to the nose.
Related Products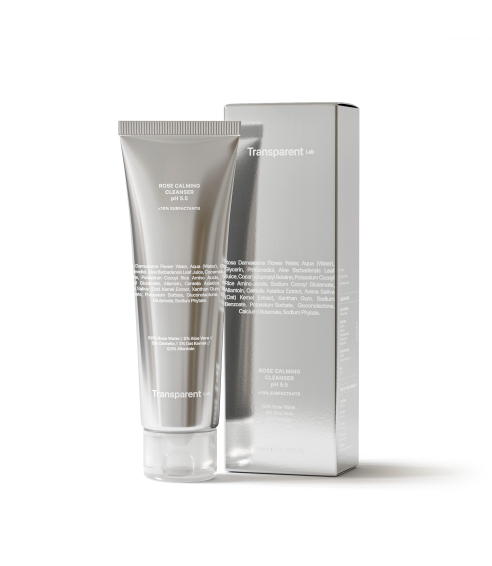 Transparent Lab
Rose Calming Cleanser pH 5.5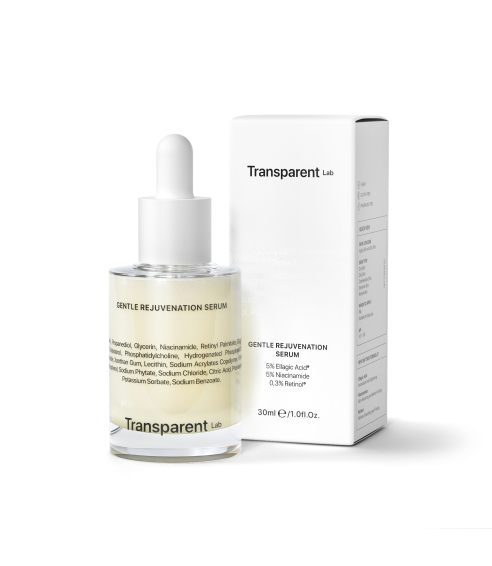 Transparent Lab
Gentle Rejuvenation Serum