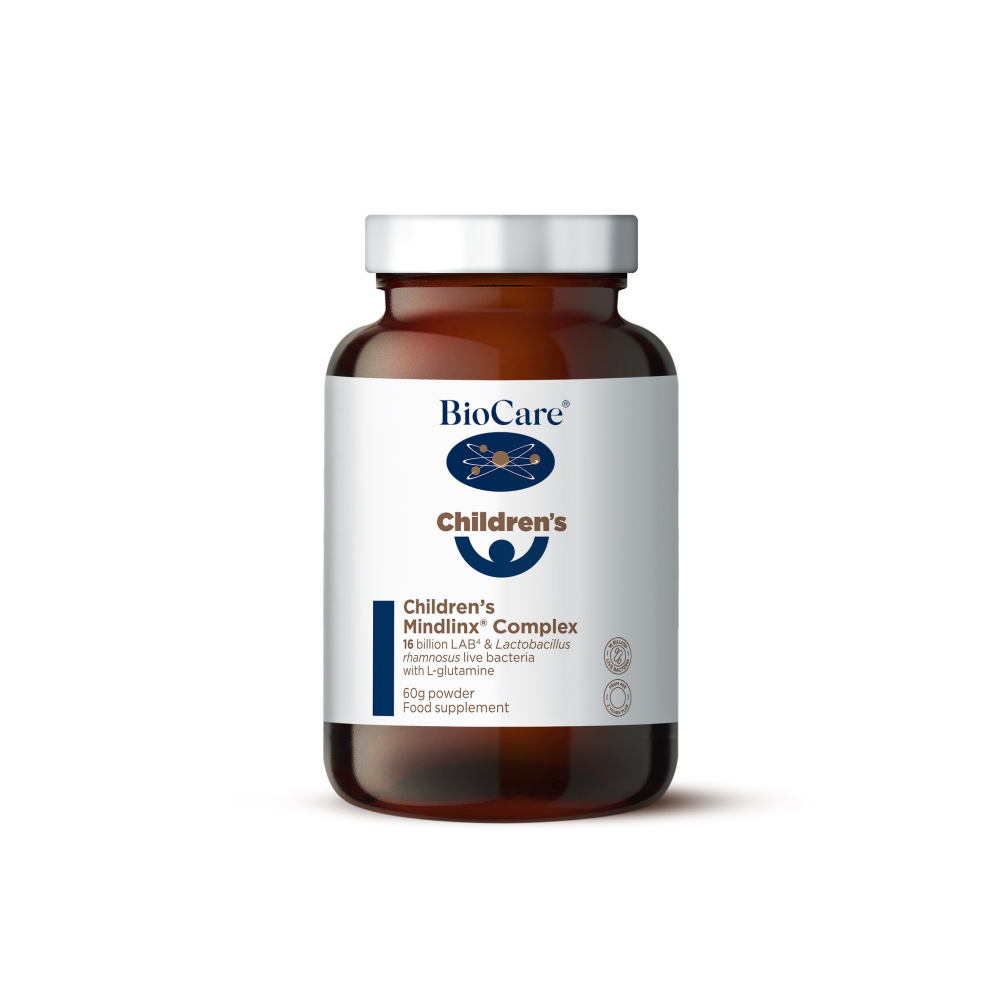 Children's Mindlinx® Powder 60g
Product Code: 666055
Pristatymo sąlygos
OMNIVA terminal (Baltic states)
From: 2.50€
VENIPAK terminal (Baltic states)
From: 2.50€
Delivery to door VENIPAK (Baltic states)
From: 3.20€
Delivery to door - DPD (Europe, except Baltic states)
12.00€
Description
60 g
Children's Mindlinx® is a high potency live bacteria supplement with added glutamine particularly useful for children. Available in powder or vegetable capsules.
High potency powder that can easily be mixed into food or liquid, ideal for those unable or who prefer not to take capsules or tablets
Vacuum packed to maintain stability
Dairy free
Glutamine is the most abundant free amino acid in human muscle and plasma
Mindlinx® utilises transient bacterial strains as well as the LAB4 complex of proprietary strains
LAB4 has been tested extensively
An encapsulated version of Mindlinx® is also available
Directions
Recommended Intake
Half a teaspoon (approximately two grams) taken daily with food or as professionally directed. Suitable from two years of age.
Product Information per Daily Intake
| | | | |
| --- | --- | --- | --- |
| INGREDIENT | AMOUNT | PROVIDING | % EC NRV |
| L Glutamine | 1000mg | | |
| Fructooligosacharides | 500mg | | |
| Lactobacillus acidophilus | 40mg* | (Providing 6 billion viable proprietary bacteria of CUL 60 and CUL 21 strains) | |
| Bifidobacterium bifidum (CUL 20) and bifidobacterium lactis (CUL 34) | 6mg* | (Providing 2 billion viable proprietary bacteria of CUL 20 strain) | |
| Lactobacillus rhamnosus | 20mg* | (Providing 8 billion viable proprietary bacteria) | |
| | | | |
| Providing a total of 16 billion viable proprietary bacteria, guaranteed until the end of shelf life if stored correctly. | | | |
| | | | |
| *Actual amounts may vary in order to maintain the live bacteria potency. | | |   |