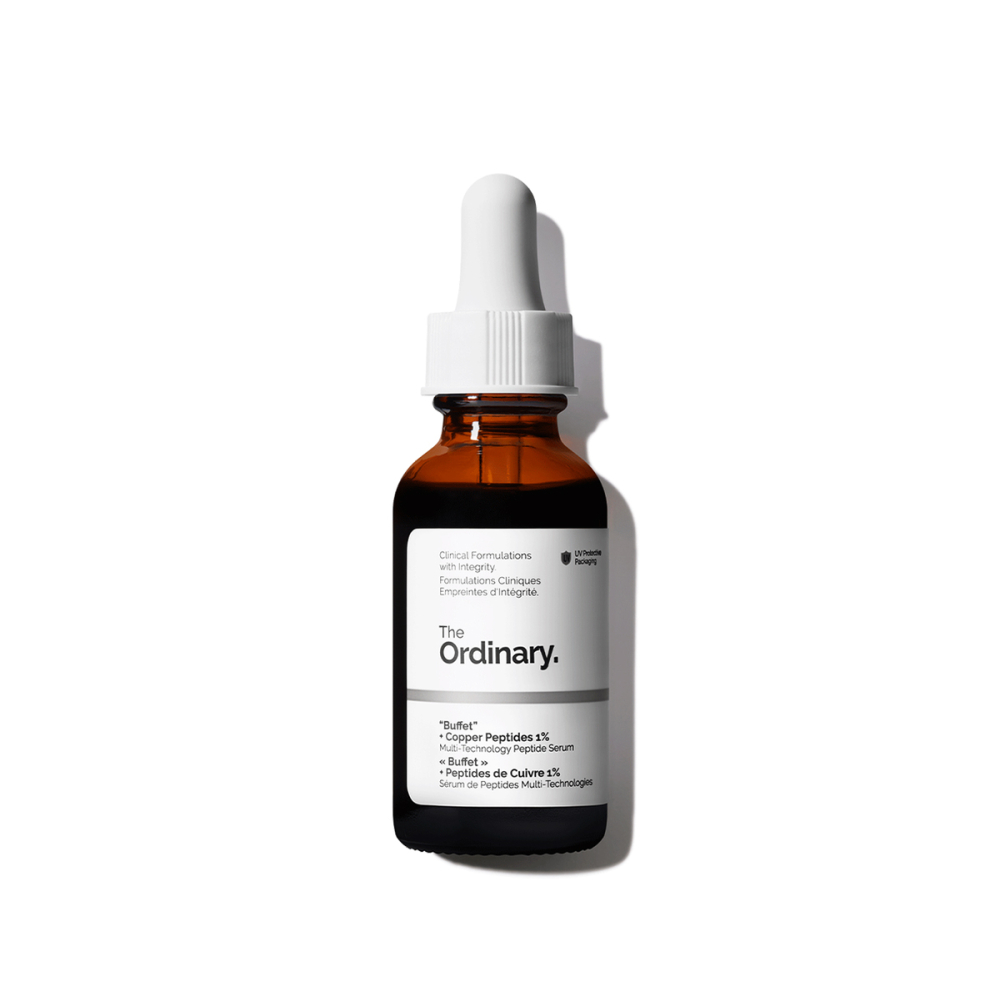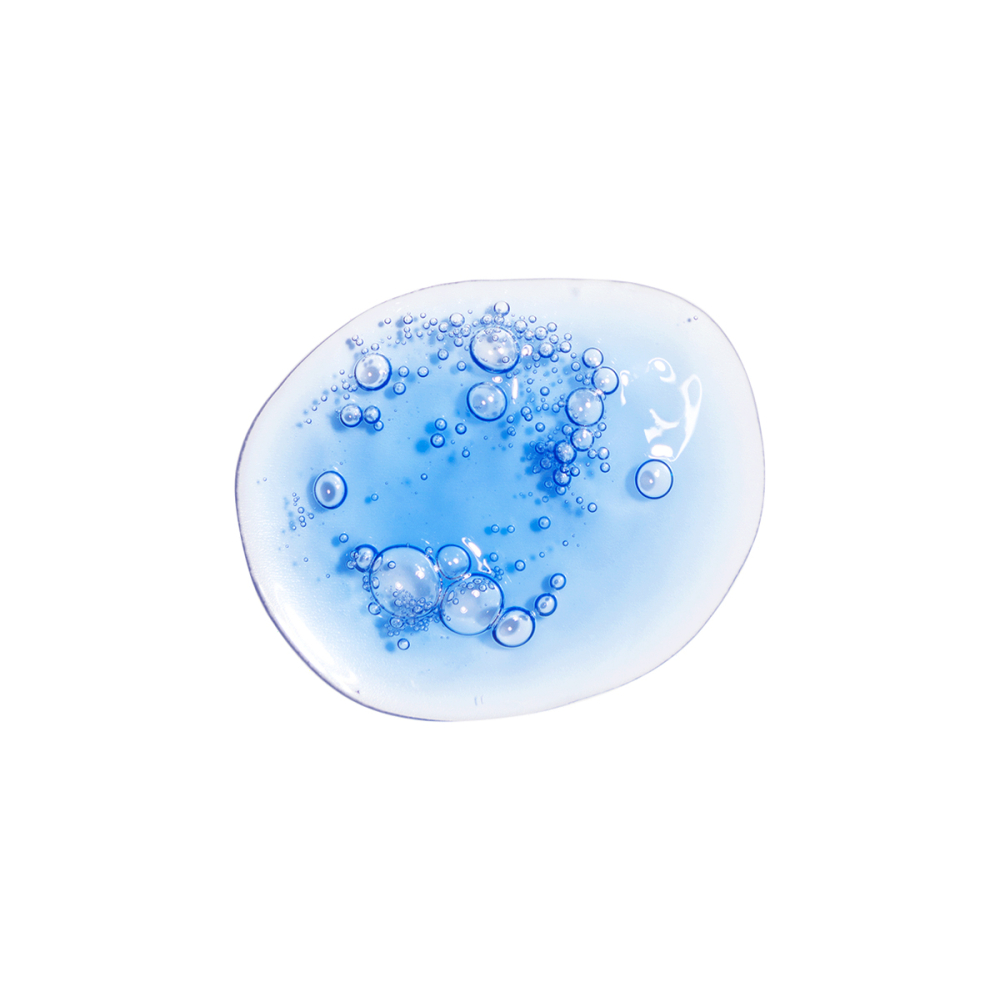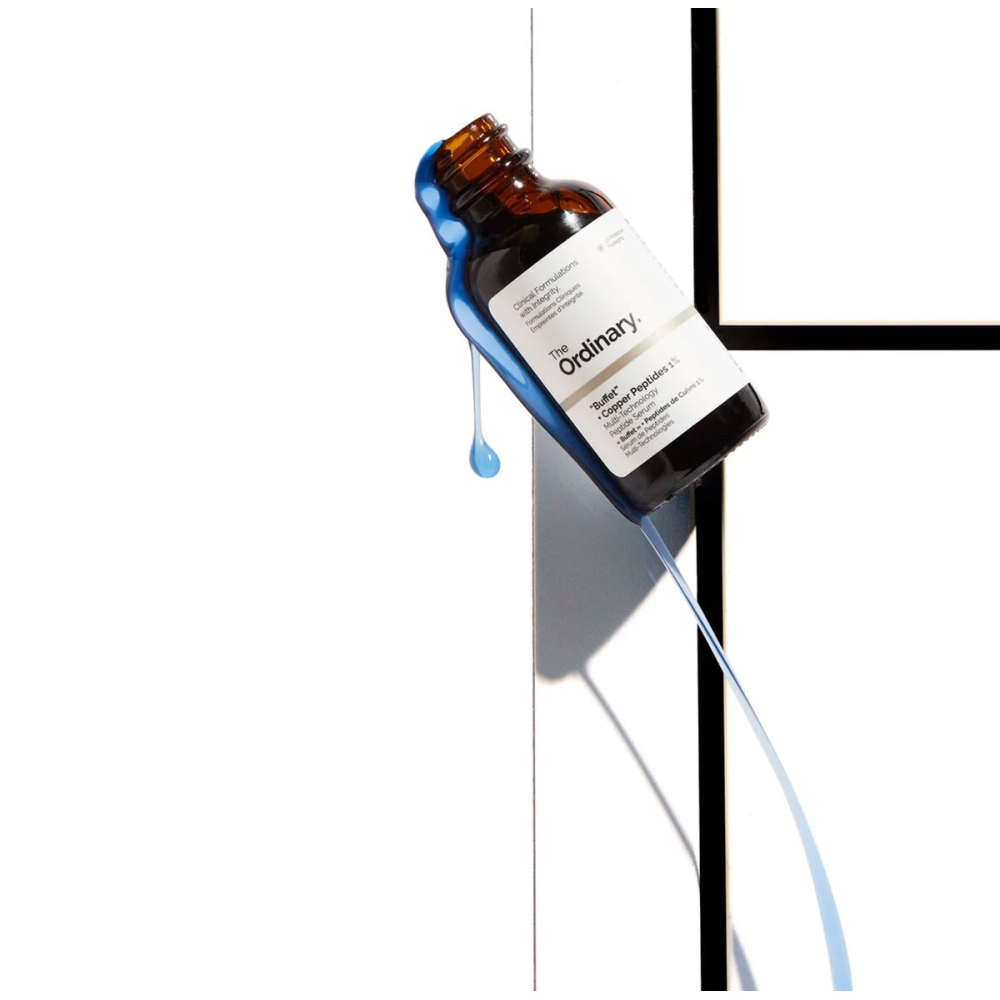 "Buffet" + Copper Peptides 1% 30ml
Product Code: 123777
Pristatymo sąlygos
OMNIVA terminal (Baltic states)
From: 2.50€
VENIPAK terminal (Baltic states)
From: 2.50€
Delivery to door VENIPAK (Baltic states)
From: 3.20€
Delivery to door - DPD (Europe, except Baltic states)
12.00€
Description
Multi-Technology Peptide Serum This formula combines a comprehensive array of studied technologies to target multiple signs of aging at once. The technologies are direct Copper Peptides, also known as GHK-Cu (Copper Tripeptide-1), Matrixyl 3000 peptide complex (with palmitoyl tetrapeptide-7), Matrixyl synthe'6 peptide complex (with palmitoyl tripeptide-38), SYN-AKE peptide complex (with dipeptide diaminobutyroyl benzylamide diacetate), Relistase peptide complex (with acetylarginyltryptophyl diphenylglycine), ARGIRELOX peptide complex (with acetyl hexapeptide-8, pentapeptide-18) and a Probiotic complex (with Lactococcus lactis lysate), solubilized in a base of 11 skin-friendly amino acids and multiple forms of hyaluronic acid.
Ingredients
Aqua (Water), Glycerin, Lactococcus Ferment Lysate, Copper Tripeptide-1, Acetyl Hexapeptide-8, Pentapeptide-18, Palmitoyl Tripeptide-1, Palmitoyl Tetrapeptide-7, Palmitoyl Tripeptide-38, Dipeptide Diaminobutyroyl Benzylamide Diacetate, Acetylarginyltryptophyl Diphenylglycine, Sodium Hyaluronate Crosspolymer, Sodium Hyaluronate, Allantoin, Glycine, Alanine, Serine, Valine, Isoleucine, Proline, Threonine, Histidine, Phenylalanine, Arginine, Aspartic Acid, Trehalose, Fructose, Glucose, Maltose, Urea, Sodium PCA, PCA, Sodium Lactate, Citric Acid, Hydroxypropyl Cyclodextrin, Sodium Chloride, Sodium Hydroxide, Butylene Glycol, Pentylene Glycol, Acacia Senegal Gum, Xanthan Gum, Carbomer, Polysorbate 20, Dimethyl Isosorbide, Sodium Benzoate, Caprylyl Glycol, Ethylhexylglycerin, Phenoxyethanol, Chlorphenesin
Directions
The "Buffet" + Copper Peptides 1% formula differs from our original "Buffet" as this formula includes a 1% concentration of pure Copper Peptides, increasing its focus on overall skin health. The natural role of these peptides as found in human plasma includes supporting a wide range of skin health functions like maintaining normal immune function, collagen synthesis, fibroblast production and anti-inflammatory responses. The inclusion of Copper Peptides offers a natural blue tint to the formula. The total concentration of active technologies in this formula is 26.1%. Note: We are deeply grateful to our devoted customers for loving us and our products so much. Our lab has and continues to devote countless hours to share the newest innovations with our broader world. The Ordinary now offers a wide range of products under the Vitamin C, Peptide and Direct Acid categories, and to help our ever-growing, loving family of users build functional and effective routines incorporating these products we have developed an introductory guideline into the brand. Previously, we did not have a contraindication listed for the use of direct acids/Vitamin C with any of our peptides. However, we now have a huge arsenal of these products and some of the formulations are more susceptible to hydrolysis with certain types of Vitamin C or acids. Instead of developing a complex guide listing the compatibility of each of our peptides with each acid and Vitamin C, we have adapted the following approach to maximize efficacy for the maximum number of people: It is best to not use Peptides in the same routine as the following products: Direct acids, LAA (L-Ascorbic Acid) and ELAA (Ethylated Ascorbic Acid). In addition, we would recommend avoiding the use of products containing copper peptides in the same routine as strong antioxidants as well as direct acids/LAA/ELAA. DIRECTIONS: Apply to the entire face in the AM and PM after cleaning. If irritation occurs, cease use and consult a physician. Use only as directed on unbroken skin. Patch testing prior to use is advised. Refer to our in-depth guide to patch testing. Keep out of reach of children.