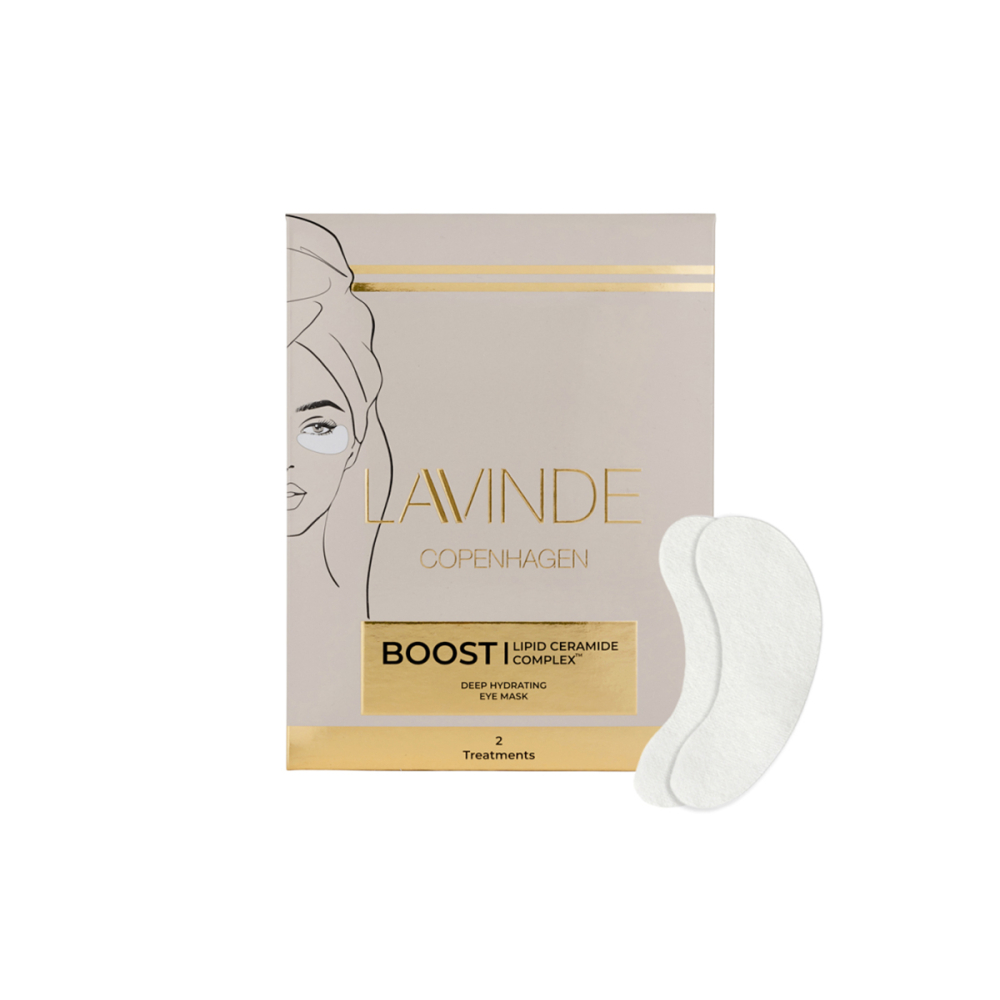 BOOST – Deep hydrating eye mask (2 treatments)
Product Code: 1376
Pristatymo sąlygos
OMNIVA terminal (Baltic states)
From: 2.50€
VENIPAK terminal (Baltic states)
From: 2.50€
Delivery to door VENIPAK (Baltic states)
From: 3.20€
Delivery to door - DPD (Europe, except Baltic states)
12.00€
Description
4 x 6g BOOST - Deep Hydrating Eye Mask instantly gives your skin a moisture boost. Lipid Ceramide Complex adds deep moisture to the skin and at the same time goes in and restores your skin's protective barrier function. The combination of the active Peptide in Argireline and SkinTight's firming effect, prevents and reduces the fine lines around the eyes and has a smoothing effect on your wrinkles. Our BOOST - Deep Hydrating Eye Mask simultaneously reduces swelling and redness around the eyes and leaves the skin with a beautiful renewed glow.
Ingredients
Aqua (Water), Glycerin, Propylene Glycol, Gold, Glyceryl Stearate, Hydrolyzed Collagen, Vitis Vinifera (Grape) Seed Extract, Prunus Domestica Seed Extract (Antioxidant and Vitamin E), Avena Sativa Peptide (Anti-Inflammatory), Hyaluronic Acid, Retinol (Vitamin A), Trehalose, Potassium Sorbate, Perfume.
Directions
DIRECTIONS: BOOST - Deep Hydrating Eye Mask lies as a light silky soft mask which is effortlessly applied and remains in place. Let the mask sit for 15-20 min. to achieve the best result. Massage the excess product into the skin before applying your cream or makeup.