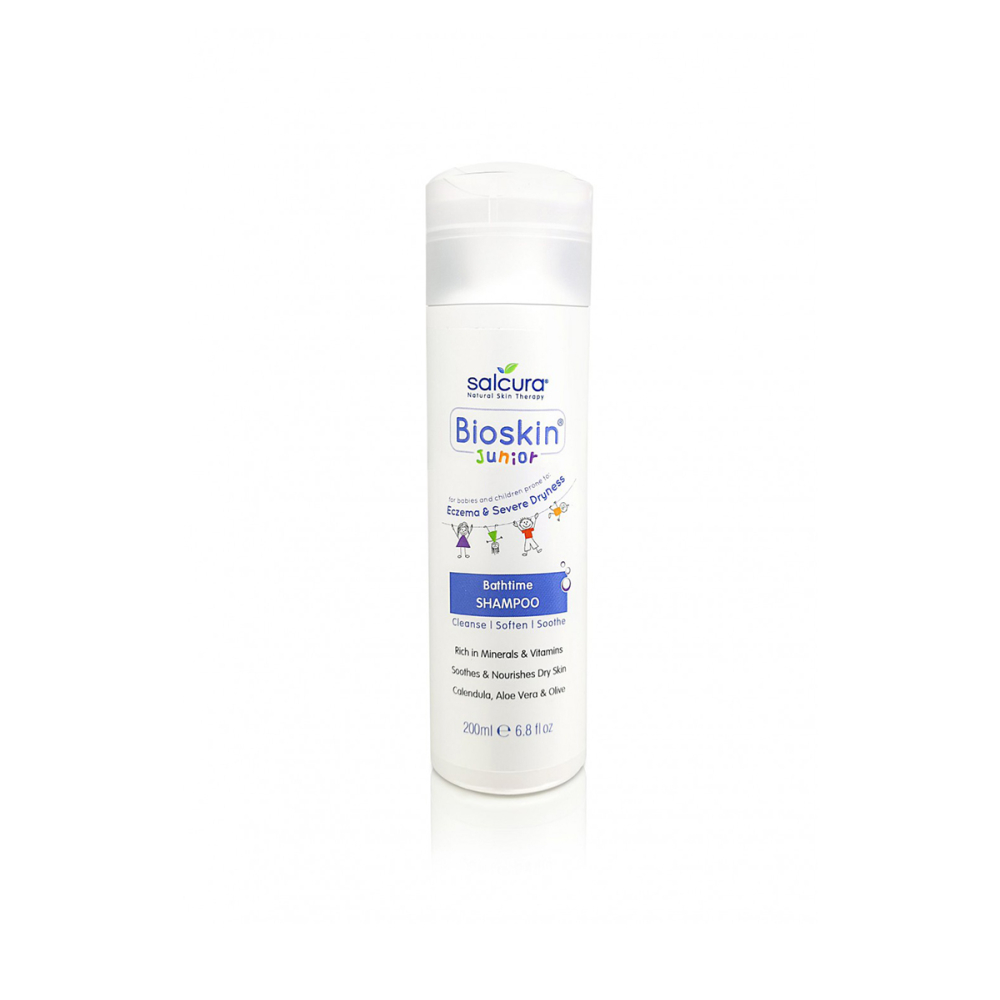 BIOSKIN JUNIOR SHAMPOO 200ml
Product Code: 234
Pristatymo sąlygos
OMNIVA terminal (Baltic states)
From: 2.50€
VENIPAK terminal (Baltic states)
From: 2.50€
Delivery to door VENIPAK (Baltic states)
From: 3.20€
Delivery to door - DPD (Europe, except Lithuania, Latvia, Estonia)
12.00€
Pickup at Naugarduko str. 29, Vilnius
0.00€
Description
Our award winning Shampoo has become a firm favourite for mothers who are looking to support their little one's hair and scalp with the all the natural power this Shampoo has to offer. When our kids are still little, their skin is more sensitive than when they are all grown up. If your child on top of that also has a dry or itchy scalp, you want to make sure to use a shampoo that supports the skin even when washing - as the water can further dehydrate the skin!
Ingredients
Aqua, Cocamidopropyl Betaine, Sodium Cocoamphoacetate, Calendula (Calendula Officinalis Extract), Glyceryl Caprylate, Sodium Chloride, Panthenol, Potassium Hydroxide, Acrylates/C10-30 Alkyl Acrylate Crosspolymer, Glycerin, Lavender (Lavandula Angustifolia Oil), Phenoxyethanol, Benzoic Acid, Sodium Pca, Linalool, Rose Flower (Rosa Damascena Flower Oil), Citronellol
Directions
Our Bath products are great complementary products to our other products in the Bioskin Junior range, the Daily Nourishing Spray and Outbreak Rescue Cream. Containing ingredients like Lavender, Rose Water and Calendula, the Shampoo will feed the scalp what it needs to gain strength, be soothed, nourished and feel hydrated. Our Shampoo is also suitable for those children who may be prone to eczema, dermatitis, cradle cap and other skin allergies. Please know our Shampoo might foam less than what you might be used to from conventional shampoos. We opt to not use some of the synthetics used to create such foam as we believe it is gentler on the skin when using more natural foaming agents. DIRECTIONS: When suffering from dry skin or irritated scalp, try and keep the shower or bath on a lukewarm temperature as hot water can dehydrate the skin even further. Apply the Shampoo to damp hair and leave it on for a short while. Rinse off and use again if so desired. Be aware our bath products will not lather as much as you might be used to. We use natural foaming agents which will create a lovely gentle foam when using it in the shower. Use in conjunction with other Bioskin Junior products for maximum results.
Related Products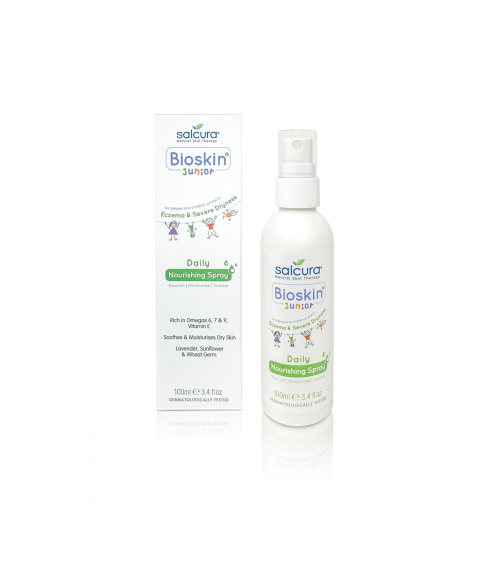 Salcura
BIOSKIN JUNIOR DAILY NOURISHING SPRAY 100ml