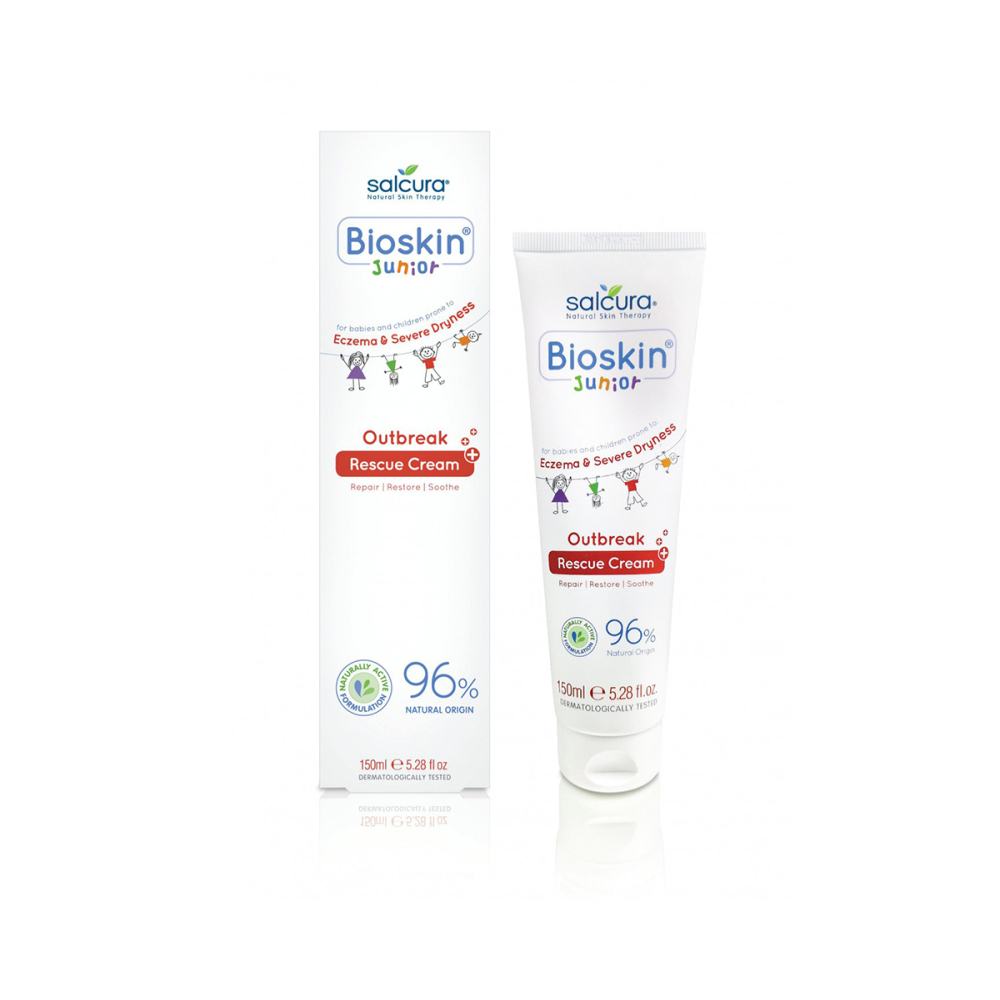 BIOSKIN JUNIOR OUTBREAK RESCUE CREAM
Pristatymo sąlygos
OMNIVA terminal (Baltic states)
From: 2.50€
VENIPAK terminal (Baltic states)
From: 2.50€
Delivery to door VENIPAK (Baltic states)
From: 3.20€
Delivery to door - DPD (Europe, except Baltic states)
12.00€
Description
Our Bioskin Junior Outbreak Rescue Cream has become a go-to cream for parents looking to soothe their little one's severely dry and itchy skin. The cream is designed to work with the skin and support the skin back to health by providing it with an abundance of vitamins and minerals.
Ingredients
Aqua, Glycerin, Linseed Seed Oil (Linum Usitatissimum Seed Oil), Urea, Cetearyl Alcohol, Olive Oil (Olea Europaea Fruit Oil), Zeolite, Cetearyl Glucoside, Starflower Leaf Extract (Borago Officinalis Leaf Extract), Olive Leaf Extract (Olea Europaea Leaf Extract),Castor Seed Oil (Ricinus Communis Seed Oil), Jojoba Seed Oil (Simmondsia Chinensis Seed Oil), Phenoxyethanol, Sodium Cetearyl Sulfate, Ethylhexylglycerin, Caprylyl Glycol, Purple Viper's-bugloss Seed Oil (Echium Plantagineum Seed Oil), Palmarosa Oil (Cymbopogon Martini Oil), Lavender Oil (Lavandula Angustifolia Oil), Rose Geranium Essential Oil (Pelargonium Graveolens Oil), Rose Flower Water (Rosa Damascena Flower Water), Citronellol, Geraniol, Phenethyl Alcohol, Linalool
Directions
Containing unique ingredients like the volcanic mineral Zeolite, Lavender and Jojoba, our Rescue Cream detoxifies the skin, binds moisture into the skin and gently soothes and protects the damaged skin. Also suitable for babies and children who may be prone to eczema, dermatitis and other skin allergies.
Rich in Minerals, Vitamin A & C
Protects & Nourishes Dry Skin
Relieves itchiness, dryness and irritation
Can be used as frequent as needed, we recommended minimum 3-4 times initially until symptoms subside
As we really try to activate the skin with our Rescue Cream, be aware the natural oils can be quite potent. It might therefore sting a little bit when applying for the first time. You are not doing harm, it is merely the oils and extracts. We do recommend patch testing, just to make sure your little one can get used to the cream. If you feel it is too strong and the stinginess does not subside quick enough, try using the Junior Nourishing Spray for a few days first until the skin is soothed and 'ready' for the Rescue Cream. We recommend using the Bioskin Junior Daily Nourishing Spray in conjunction with our Bioskin Junior Outbreak Rescue Cream for maximum results. Use the Spray for daily maintenance and intense care, use the Rescue Cream after the Spray has sunk into the skin on those parts of the body that need extra support and care, like the elbows, knees and other areas prone to skin dryness. This product has been Dermatologically tested with the status 'Excellent'. DIRECTIONS:
Apply at least 3-4 times a day initially onto the affected areas.
Reduce this application frequency as the symptoms subside.
When skin has returned to relative normality, continue using the product to top the skin up with the Rescue Cream's vital nutrients at least 2-3 times per week. This should keep the symptoms controlled.
Suitable for applying to the face, but be careful around the eyes and other sensitive areas. A tingling sensation may be experienced at first but this should subside quickly - it means the product is working!
We advise to use our Rescue Cream in conjunction with Bioskin Junior Daily Nourishing Spray for more severe cases or dry and allergy-prone skin. Apply the Cream shortly AFTER the Spray liquid has sunk into the skin.
Related Products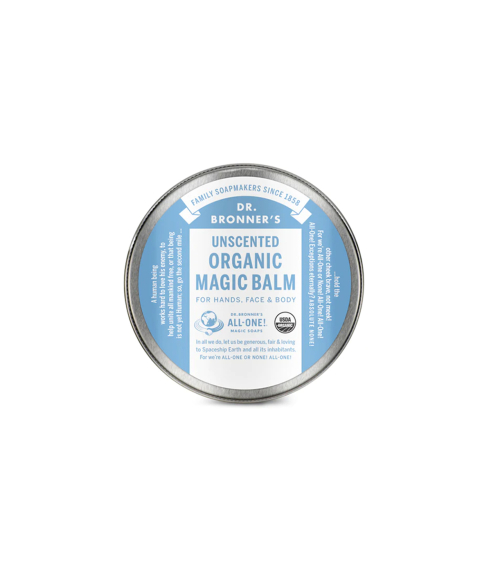 Dr. Bronner's
ORGANIC MAGIC BALM Baby- Unscented 57g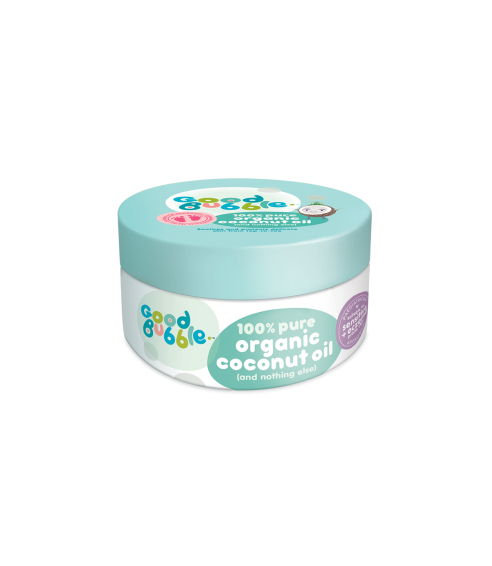 Good Bubble
Organic Coconut Oil