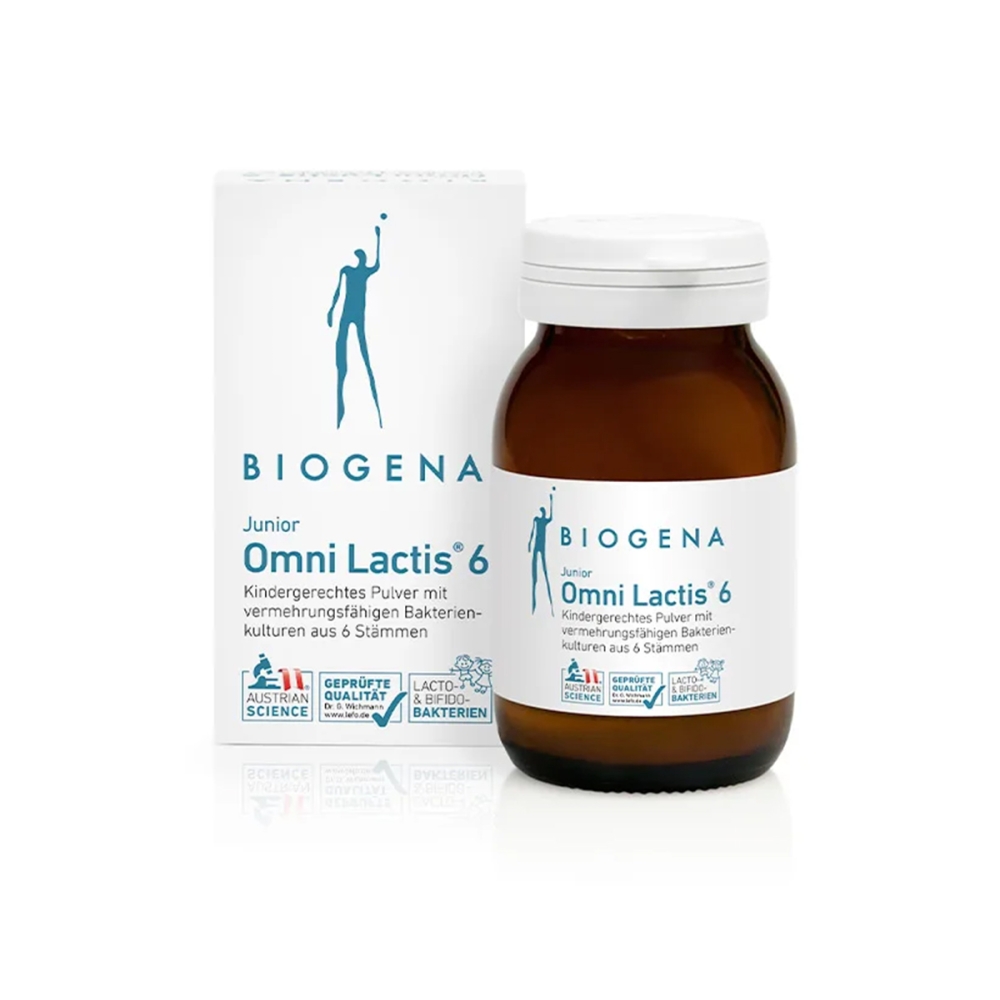 Junior Omni Lactis® 6
Product Code: 1396
Pristatymo sąlygos
OMNIVA terminal (Baltic states)
From: 2.50€
VENIPAK terminal (Baltic states)
From: 2.50€
Delivery to door VENIPAK (Baltic states)
From: 3.20€
Delivery to door - DPD (Europe, except Baltic states)
12.00€
Description
Powder
60g
Highly concentrated multistrain preparation in powder form with six active, proliferative bacterial cultures
Biogena Junior Omni Lactis® 6 is a highly concentrated multi-strain preparation that is combined with oligofructose for the targeted intake of bacterial cultures.
The child-friendly powder contains the following colony-forming units in an expedient combination: Bifidobacterium lactis ssp. animalis, Lactobacillus helveticus, Lactobacillus casei, Lactobacillus rhamnosus, Lactococcus lactis, Bifidobacterium bifidum.
Ingredients
Maltodextrin, oligofructose, bacterial cultures***, antioxidant: ascorbic acid. Food supplement: The recommended daily dosage should not be exceeded. No substitute for a balanced and varied diet and a healthy lifestyle. Suitable for diabetics. The information provided here is not a statement on healing or a recommendation to self-medicate. Pure substance principle: Only active ingredients (without excipients, without colouring, by law without preservatives, no technological additives such as binding or anti-caking agents, no hidden additives). *** At least 2 billion CFU (colony-forming units) per daily portion
Table
| | |
| --- | --- |
| Ingredients | 1 g |
| Bacterial cultures | 1KBE |
| Oligofructose | 0.05mg |
Directions
Children 2-4 years: 1g powder/day Children 5-9 years: 1-2 g powder/day Children/youths from 10 years: 2g powder/day Stir 1-2g powder (1/2-1 level teaspoon) into 1/4 to 1/2 glass of water daily. After 10-15 minutes stir and drink. Take about 30 minutes before meal.
Related Products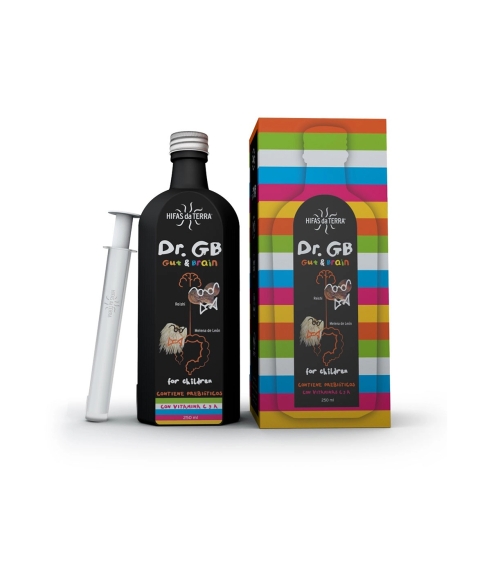 Hifas da Terra
Dr. GB syrup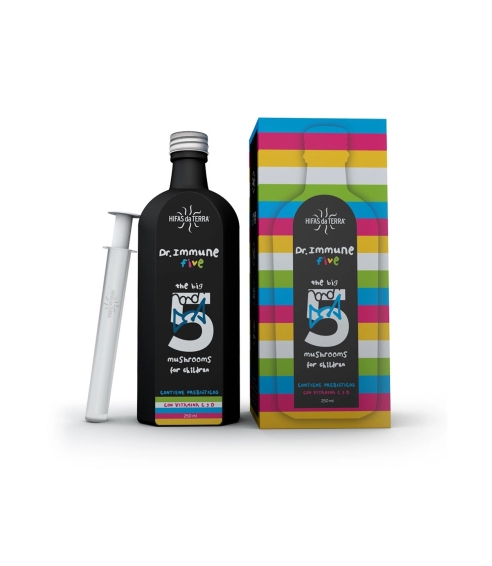 Hifas da Terra
Dr. Immune Five Syrup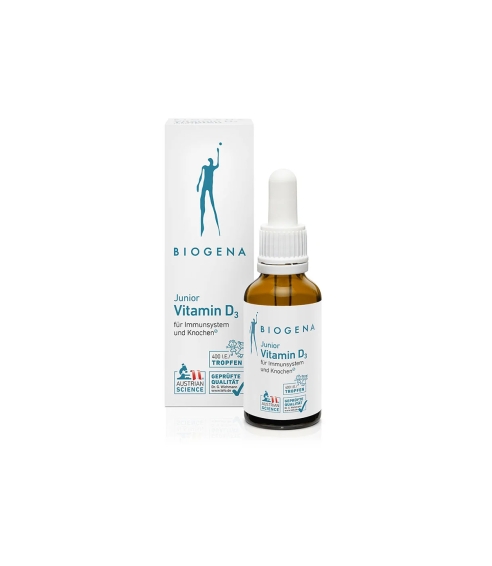 Biogena
Junior Vitamin D3