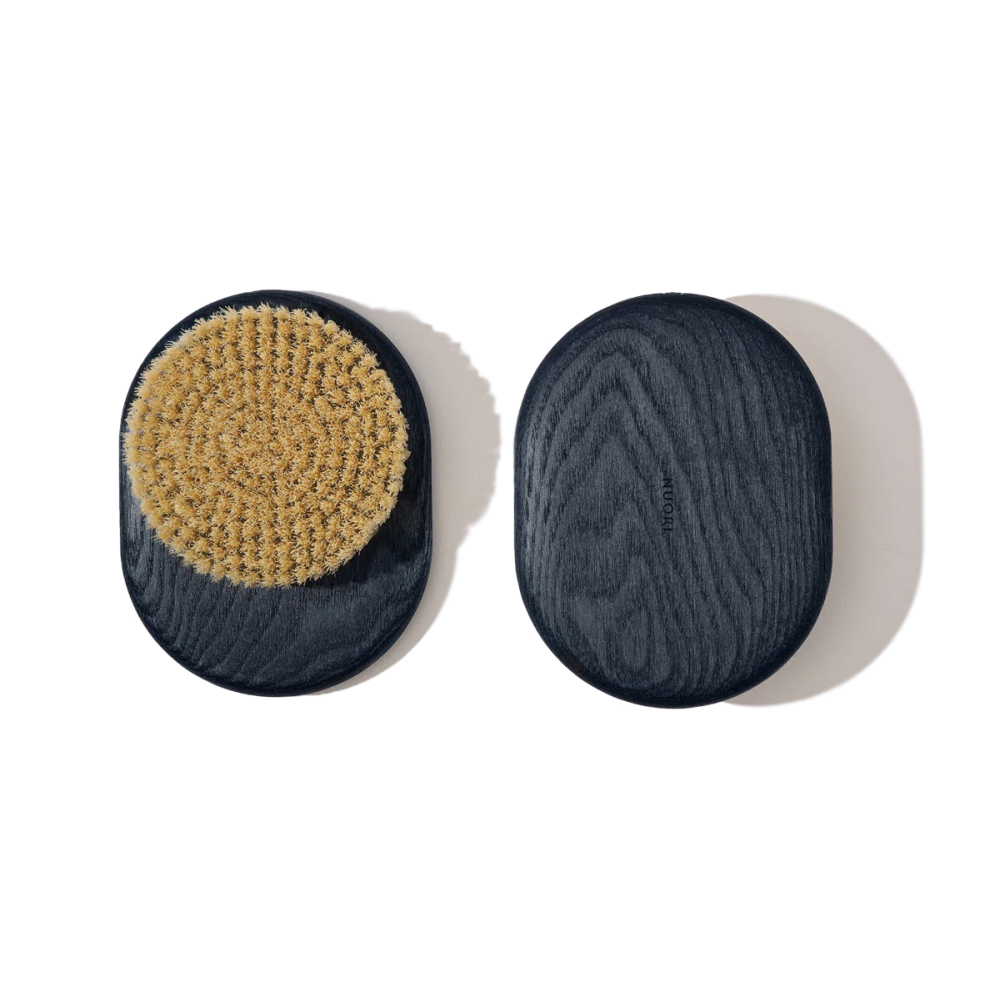 SMOOTHING BODY BRUSH
Pristatymo sąlygos
OMNIVA terminal (Baltic states)
From: 2.50€
VENIPAK terminal (Baltic states)
From: 2.50€
Delivery to door VENIPAK (Baltic states)
From: 3.20€
Delivery to door - DPD (Europe, except Lithuania, Latvia, Estonia)
12.00€
Pickup at Naugarduko str. 29, Vilnius
0.00€
Description
This beautifully crafted dry brush is the ideal tool for easy, visible improvement in skin tone and texture. / Daily dry brushing of the body has been proven to boost microcirculation, stimulate the lymphatic system, and improve removal of toxins. / The wooden handle has a refined shape and offers the perfect grip. / Soft natural bristles have been carefully chosen to care for the skin while ensuring the full benefits of dry brushing. The result: a softer and smoother skin with an energized and healthy glow.
Ingredients
Handle: Ash wood Bristles: natural boar
Directions
Use on dry skin right before a bath or shower. Brush with long sweeping strokes of 3-5 repetitions per area. Start from feet / tips of fingers and always move towards the heart. Massage over stomach clockwise in a circular motion. After use, lightly run your palm over the bristles to remove any remaining particles left on the brush. Use daily for best effect.