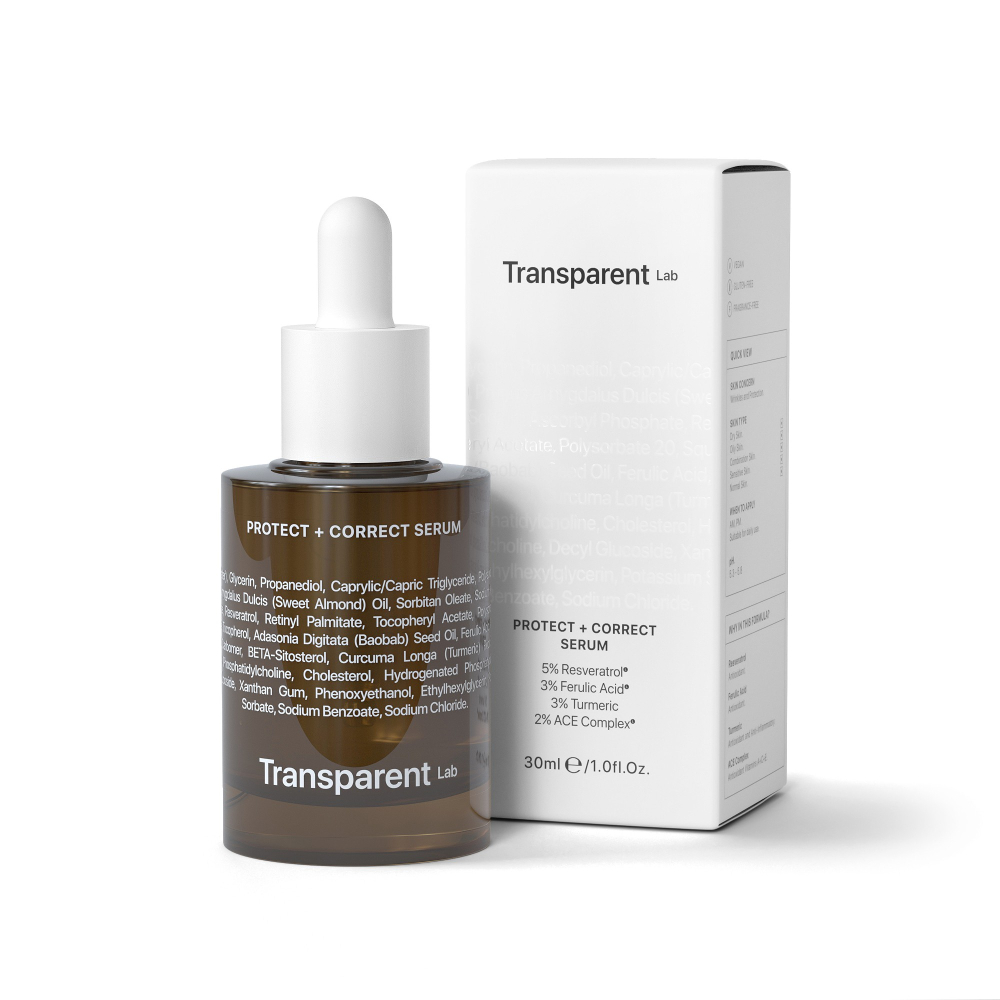 Protect + Correct Serum
Product Code: 1420
Pristatymo sąlygos
OMNIVA terminal (Baltic states)
From: 2.50€
VENIPAK terminal (Baltic states)
From: 2.50€
Delivery to door VENIPAK (Baltic states)
From: 3.20€
Delivery to door - DPD (Europe, except Baltic states)
12.00€
Description
30 ml
Fast absorbing antioxidant serum. Formulated with Vitamin A, C and E, Ferulic Acid, Turmeric and Resveratrol. An infallible combination of ingredients that improves the overall appearance of the skin, rejuvenating its appearance, while recharging the skin with antioxidants to prevent the appearance of new wrinkles.
Ingredients
Aqua (Water), Glycerin, Propanediol, Caprylic/Capric Triglyceride, Polysorbate 80,Prunus Amygdalus Dulcis (Sweet Almond) Oil, Sorbitan Oleate, Sodium AscorbylPhosphate, Resveratrol, Retinyl Palmitate, Tocopheryl Acetate, Polysorbate 20,Squalane, Tocopherol, Adasonia Digitata (Baobab) Seed Oil, Ferulic Acid, CetearylAlcohol, Carbomer, BETA-Sitosterol, Curcuma Longa (Turmeric) Root Extract,Mannitol, Phosphatidylcholine, Cholesterol, Hydrogenated Phosphatydilcholine,Decyl Glucoside, Xanthan Gum, Phenoxyethanol, Ethylhexylglycerin, PotassiumSorbate, Sodium Benzoate, Sodium Chloride.
Directions
How to use:
Apply a few drops onto clean skin and massage gently into skin using circular motions until completely absorbed.
This product may increase your skin's sensitivity to the sun. Use a sunscreen and limit your exposure to the sun during the use of this product