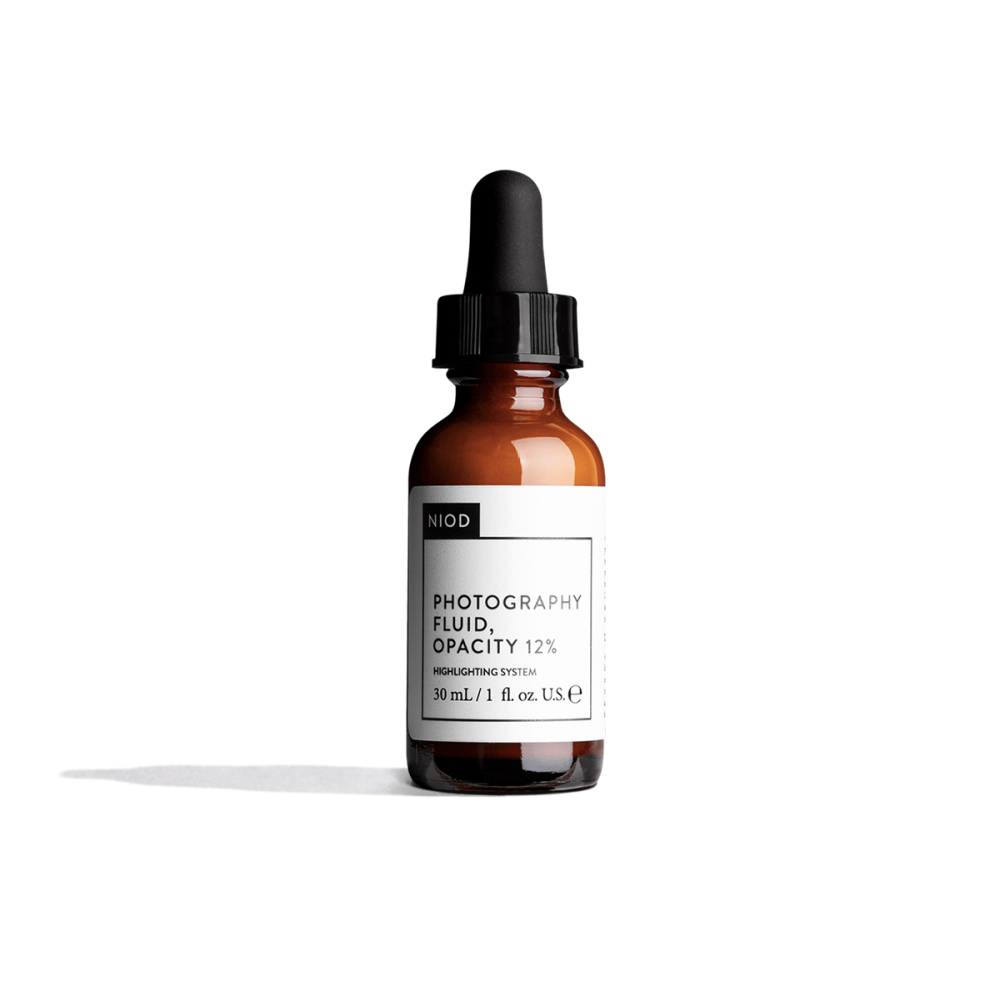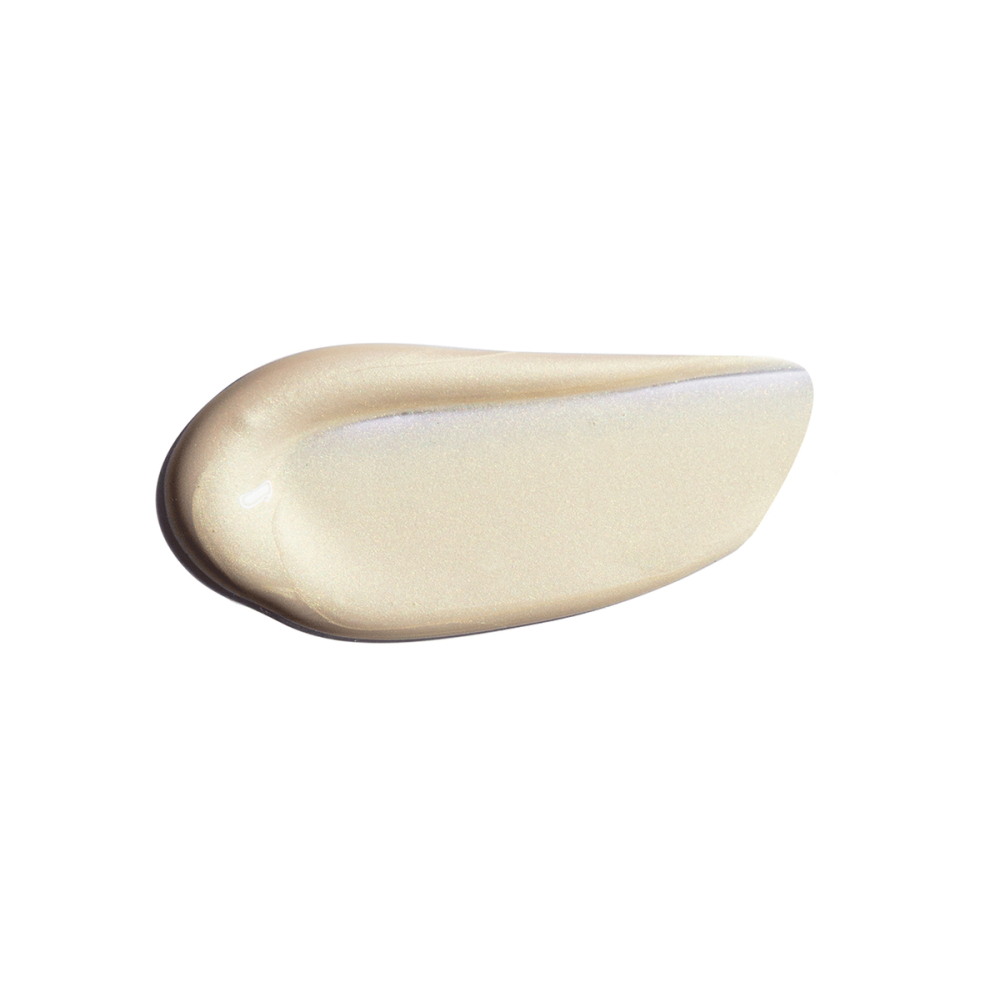 PHOTOGRAPHY FLUID, OPACITY 8% 30ml
Product Code: 123093
Pristatymo sąlygos
OMNIVA terminal (Baltic states)
From: 2.50€
VENIPAK terminal (Baltic states)
From: 2.50€
Delivery to door VENIPAK (Baltic states)
From: 3.20€
Delivery to door - DPD (Europe, except Lithuania, Latvia, Estonia)
12.00€
Pickup at Naugarduko str. 29, Vilnius
0.00€
Description
This serum-textured surface treatment complements the approach of NIOD's Photography Fluid, Opacity 8% by balancing light absorption effects (in contrast to light reflection focus of PF 8%) with selective reflectiveness of darker interference pigments. Like PF 12%, this effort is supported by perfecting prisms and topical photo-finishing technologies to offer radiance in life and specifically through the camera lens.
Ingredients
Aqua (Water), Caprylyl Methicone, Titanium Dioxide, Isodecyl Neopentanoate, Mica, Trimethylsiloxysilicate, Cetearyl Alcohol, Propanediol, Caramel, Ceteth-20 Phosphate, Red Iron Oxide (CI 77491), Sodium Hyaluronate, Pseudoalteromonas Exopolysaccharides, Allantoin, Glucose, Fructose, Maltose, Trehalose, Sodium Lactate, Sodium PCA, Urea, Polypodium Vulgare Rhizome Extract, Cetraria Islandica Thallus Extract, Sphagnum Magellanicum Extract, Pentylene Glycol, Glycerin, Carrageenan, Acacia Senegal Gum, Methyl Methacrylate/PEG/PPG-4/3 Methacrylate crosspolymer, Dicetyl Phosphate, Synthetic fluorphlogopite, Tin Oxide, Sodium Chloride, Sodium Hydroxide, Sodium Salicylate, Triethanolamine, Citric Acid, Phenoxyethanol, Chlorphenesin.
Directions
HD SUSPENSION TECHNOLOGY Bio-derivatives of Iceland moss and adaptive esters form a superb matrix for suspension and spreading of very fine high-definition interference pigments that would otherwise feel powdery. This unique matrix offers incredible skin compatibility, spreadability and even distribution of hues. CHROMATIC RADIANCE TECHNOLOGIES Nano-Prismatic Bronze Technology An ultra-fine interference pigment, this mesh bronze suspension (in contrast to fluid coverage pigments) blends into skin tone for a natural bronzed hue to highlight the base caramel tone of the formulation when applied on the skin. Nano-Prismatic Gold Technology Disappears immediately upon application with a natural golden hue as a foundation to healthy-looking, radiant skin. HUE TECHNOLOGIES Caramel Saccharides The natural tan tone of the formulation is entirely from natural caramel which is dissolved in sea polysaccharides that completely prevent drying and unevenness common with caramel application on the skin. Nano-Prismatic Yellow-Red Camera Hue Corrector Sixth-generation, ultra-fine hue corrector blacks out red tones and minimizes undesirable yellow ones for skin that looks instantly better in life and on camera. SUPPORT TECHNOLOGIES Hydrophilic Polymer System A suspension of perfectly-spherical hydrophilic polymers offers colour stability and light refraction to minimize visible skin imperfections that colour formulations generally highlight further (which is why makeup often makes the skin look older). Filmogenic Polymers A studied suspension of long-chain filmogenic polymers prevents evaporation and offers visible evenness, consistency and hydration throughout the day. Usage Note: PF 8% can be used on its own to add natural golden tan radiance to any skin tone. It can be used alongside PF 12% to create a natural and blended contouring effect (with PF 12% used above the cheekbones and PF 8% used below). PF 8% can also be used alongside traditional colour formulations. DIRECTIONS: Apply instead of liquid foundation for natural-looking radiance with a hint of translucent tan. This formula can also be used under, over or mixed with liquid foundation if coverage is desired. Can be used alongside PF, Opacity 12% to create a semi-translucent contouring effect. If irritation occurs, cease use and consult a physician. Use only as directed on unbroken skin. Patch testing prior to use is advised. Refer to our in-depth guide to patch testing. Keep out of reach of children.