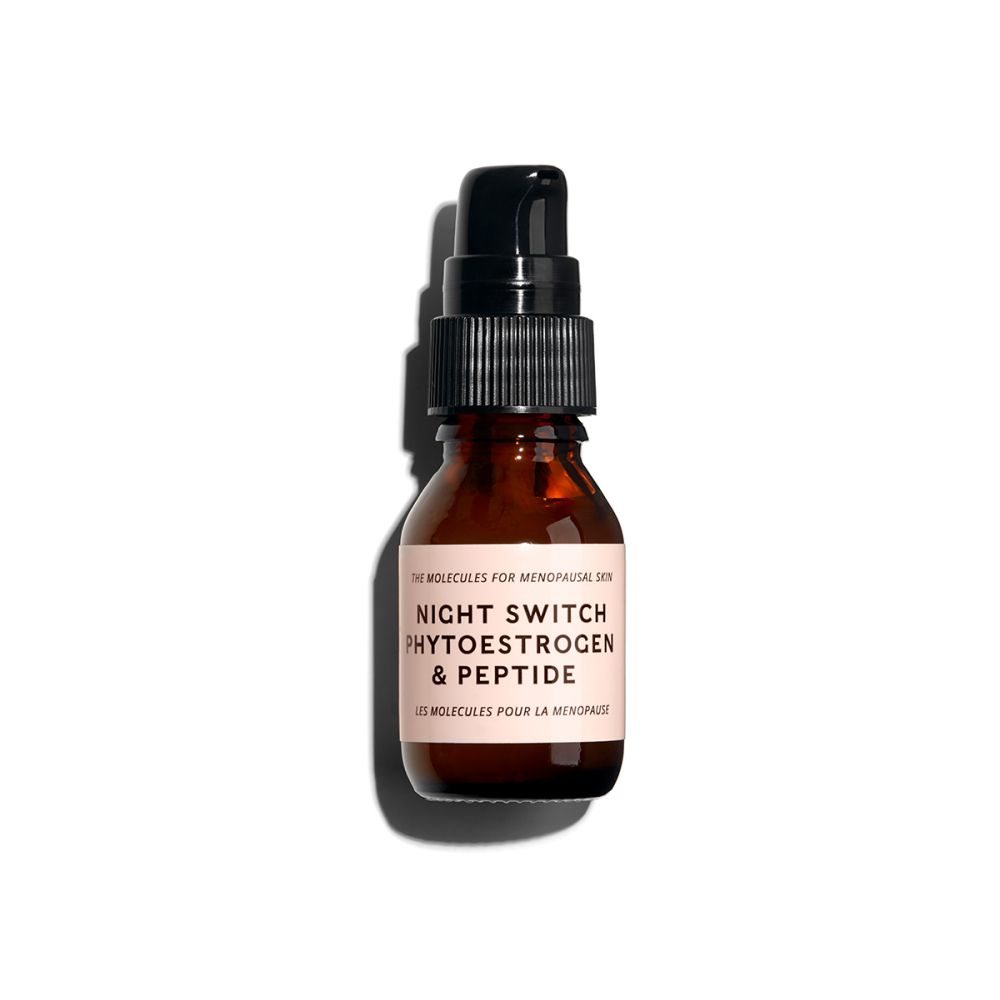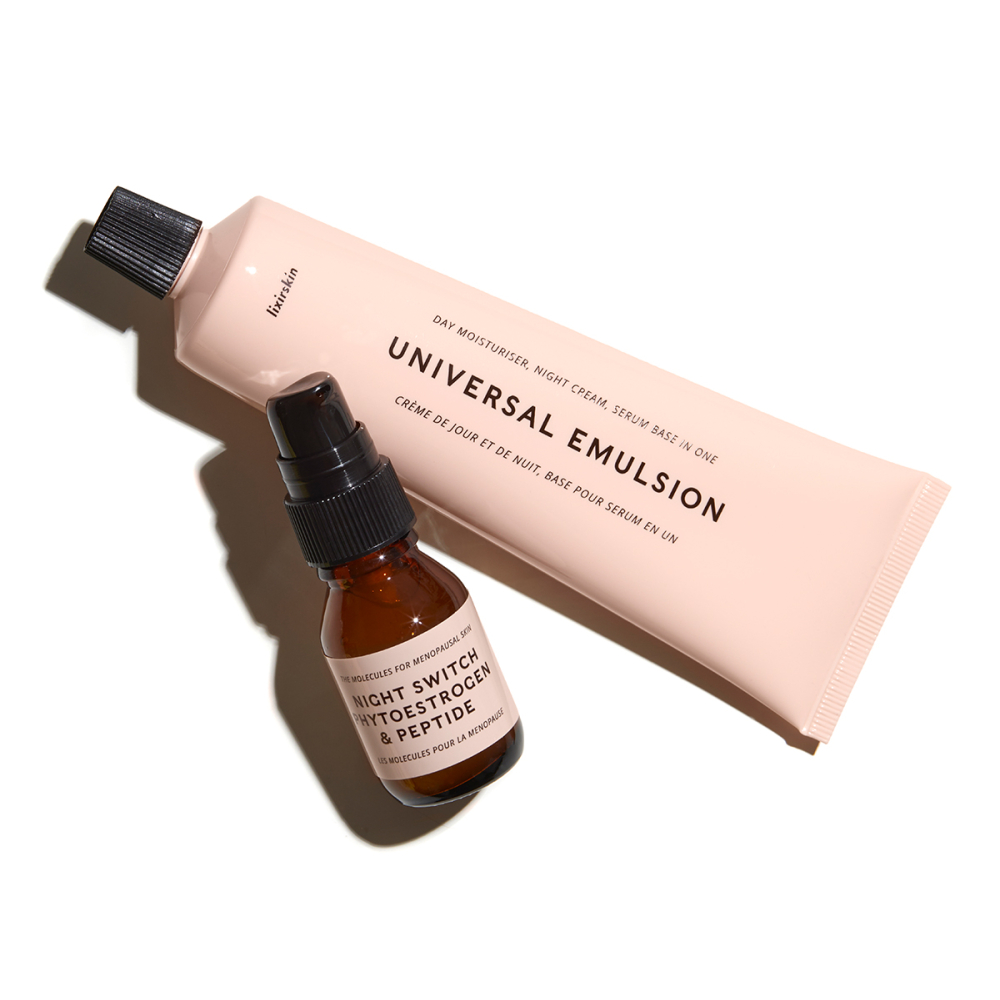 Night Switch Phytoestogen and Peptide
Product Code: 2787
Pristatymo sąlygos
OMNIVA terminal (Baltic states)
From: 2.50€
VENIPAK terminal (Baltic states)
From: 2.50€
Delivery to door VENIPAK (Baltic states)
From: 3.20€
Delivery to door - DPD (Europe, except Baltic states)
12.00€
Description
15ml A complex of liposomal Genistein and Collagen Tripeptide designed to help improve density and elasticity of thinning peri and post-menopausal skin How your skin feels Your skin is firmer. Sagging, wrinkles and crepey texture are reduced.
Ingredients
Aqua (Water), Glycerin, Alcohol, Phenoxyethanol, Lecithin, Carbomer, Ethylhexylglycerin, Hydroxypropyl Cyclodextrin, Sodium Hydroxide, Soy Isoflavones, Palmitoyl Tripeptide-38.
Directions
Mix with UNIVERSAL EMULSION in the palm of your hand, use one pump if you only wish to apply to your face, eye contour and neck, two pumps to include your décolleté, three pumps to include arms, shoulders and hands. Use at night for four weeks, always allow your skin to rest and reset for a few days, then switch to NIGHT SWITCH RETINOL.