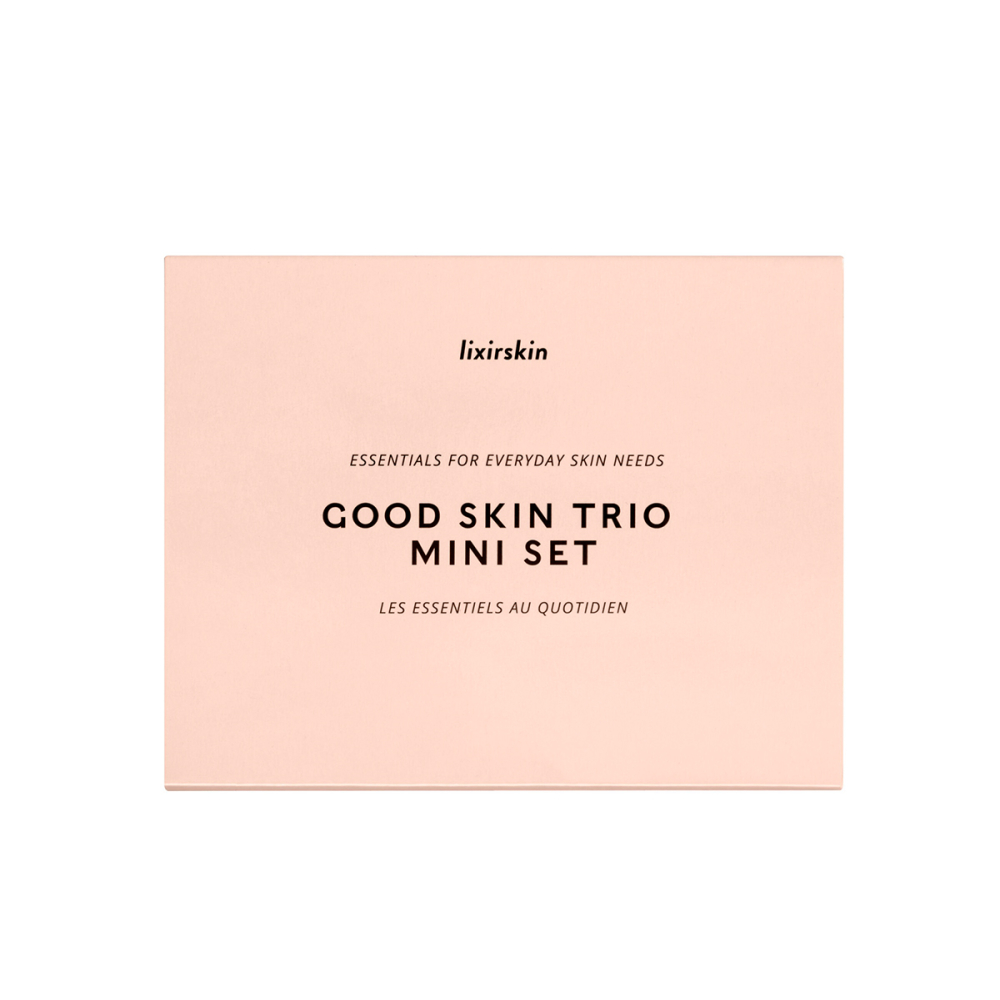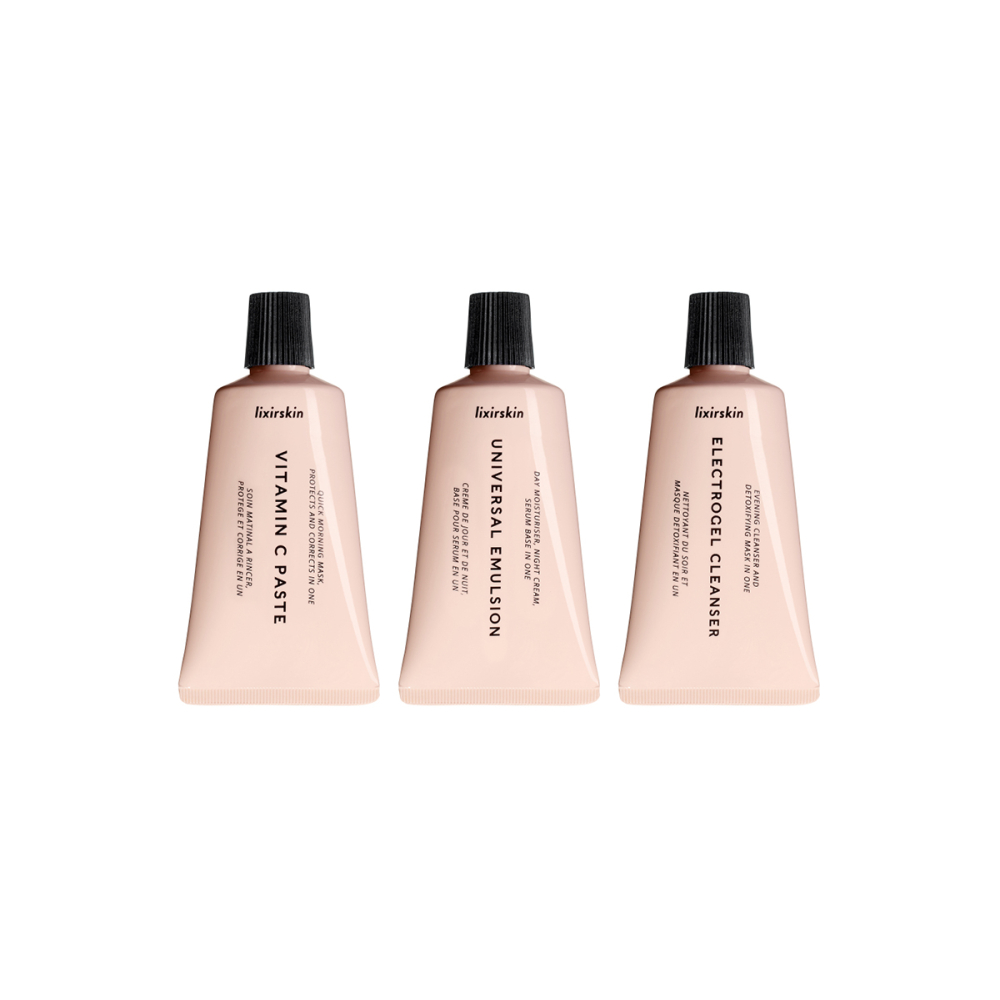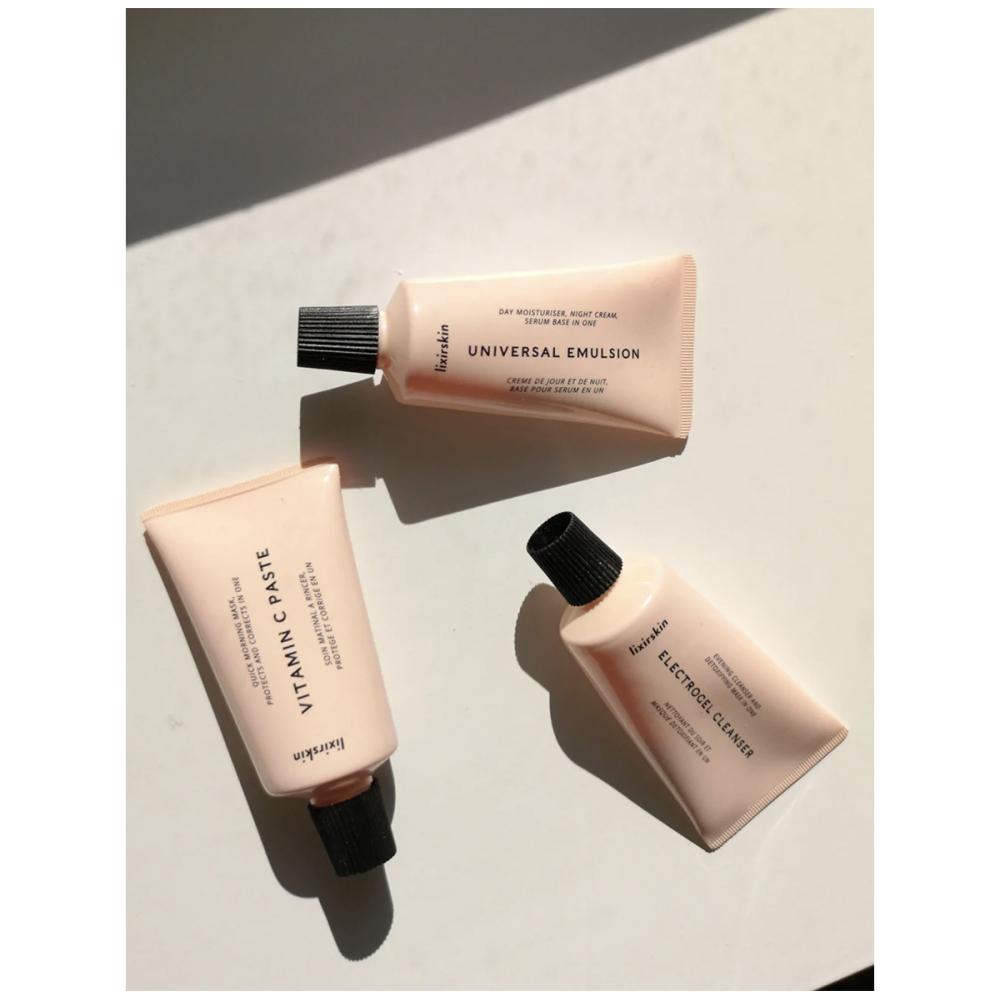 Good Skin Trio Set
Product Code: 1369
Pristatymo sąlygos
OMNIVA terminal (Baltic states)
From: 2.50€
VENIPAK terminal (Baltic states)
From: 2.50€
Delivery to door VENIPAK (Baltic states)
From: 3.20€
Delivery to door - DPD (Europe, except Baltic states)
12.00€
Description
3x30 ml
Three absolute essentials for everyday skin needs. They are for all skin types, for young and older skin, for face, eye, neck to hands. They are hard-working formulae and multi-tasking to the max, they work together seamlessly whilst only taking a few minutes of your time with no layering required.
Universal emulsion
There is no such thing as a cream which is good for a bit of your skin and not the other – UNIVERSAL EMULSION is for the face, eye contour, lips, neck, décolleté, arms and hands. We wanted it light yet intensely moisturising for both day and night.
It is all about water, the ultimate anti-aging active, seemingly simple yet so difficult to retain in the skin. Water makes your skin comfortable and helps to transport biological messengers that your skin cells need, day and night.
Vitamin C paste
Vitamin C is a wonderful molecule, one of the most active of them all - both a magic quick fix and also so beneficial to your skin if you keep at it!
The acid form, L Ascorbic Acid 10%, is more effective than any pretender derivatives but it needs to remain acid to work; therefore, we developed a rinse off formula that is activated with water at the time of use to preserve its freshness and efficacy for skin cells.
Electrogel cleanser
We wanted to create a cleanser that does it all, removes make up and detoxes your skin, because no matter how well you try and shield it from harmful toxins, some will still manage to get in.
It is a rich cream cleanser with a twist. Interestingly what is bad for the skin generally has a positive electric charge, so we have included a very small negatively charged electrogel in the cleanser, the two attract each other and can be simply rinsed away!