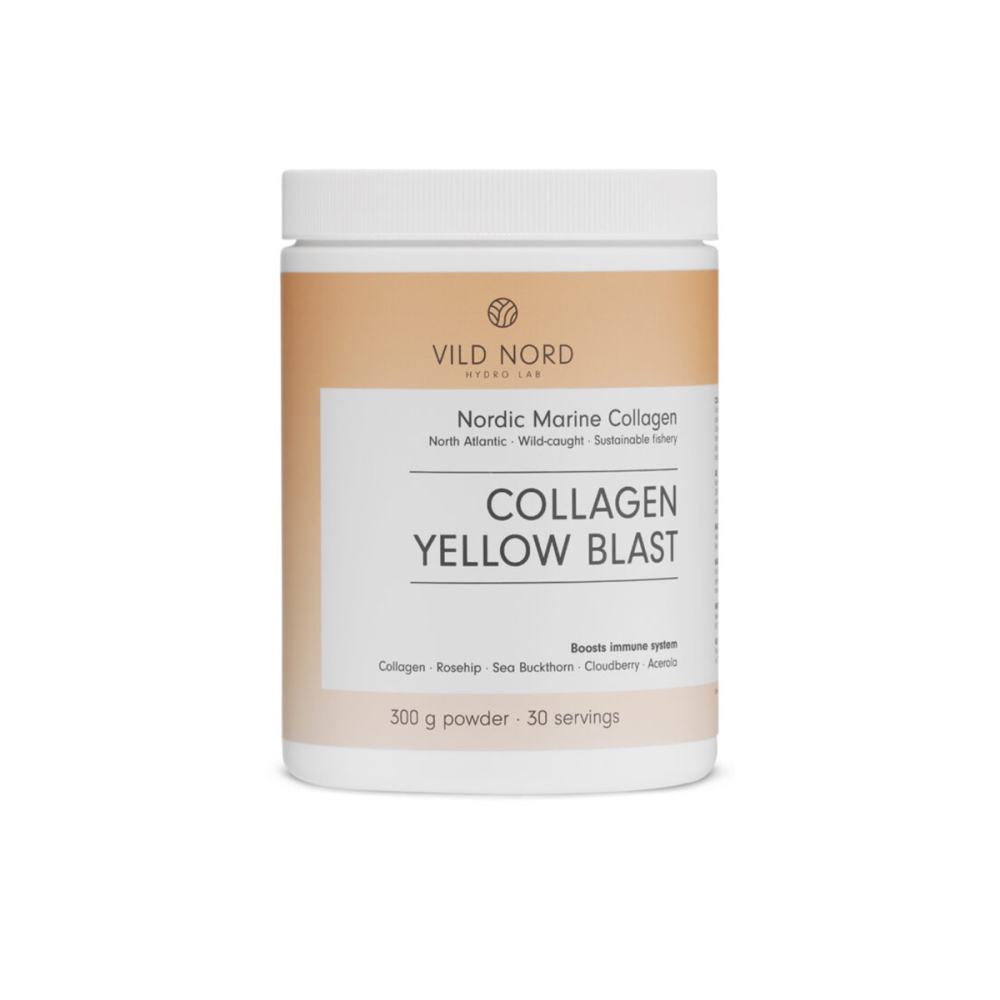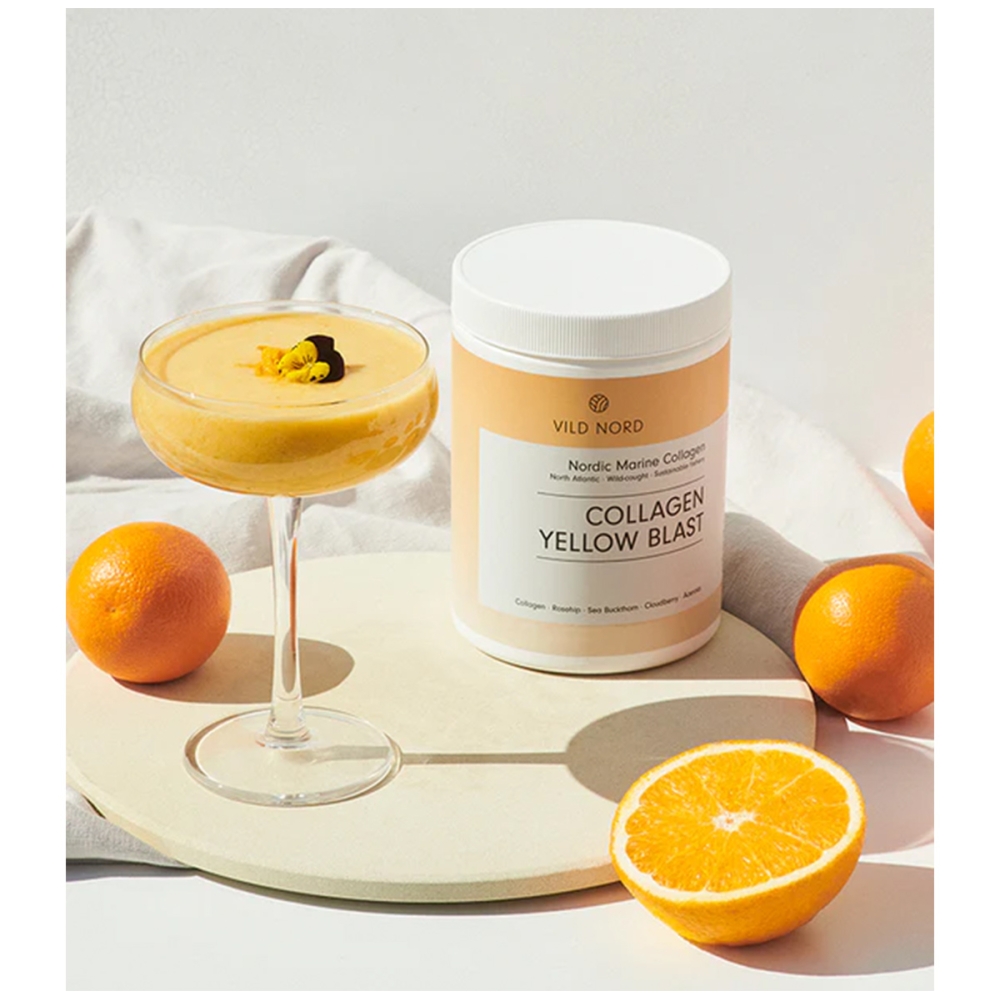 COLLAGEN YELLOW BLAST
Product Code: 1204
Pristatymo sąlygos
OMNIVA terminal (Baltic states)
From: 2.50€
VENIPAK terminal (Baltic states)
From: 2.50€
Delivery to door VENIPAK (Baltic states)
From: 3.20€
Delivery to door - DPD (Europe, except Baltic states)
12.00€
Description
300g
30 servings

Contains: Collagen C +, wild Nordic sea buckthorn, rose hips and cloudberries.

COLLAGEN YELLOW BLAST helps support a good digestion with the natural ingredients that exist around you. The fiber rich collagen mix contains as much as 13 percent dietary fiber from four different berries.
In addition to the fiber rich and vitamin C containing berries, namely hips, sea buckthorn and mulberries, we have chosen Acerola, which is one of the world's best sources of vitamin C.
Vitamin C supports the normal function of your immune system and the formation of collagen that affects normally functioning bones, cartilage, gums, teeth, skin and blood vessels. With the dietary fiber from the Nordic berries, the COLLAGEN YELLOW BLAST is a good supplement to a varied diet and a healthy lifestyle.
Contains 300 grams equivalent to 30 servings.
Each serving contains 7 g of collagen peptides and 3 g of berry powder.

anti-aging
skin, bones, joints and connective tissue
high content of dietary fiber from wild-picked berries
To have healthy and strong joints, bone, skin, hair and nails, we depend on collagen.

• Marine collagen from wild-caught North Atlantic cod
• Complete amino acid profile with 9 essential amino acids
• Molecular weight of 3 kDa
• Healthy dietary fiber from Nordic berries
• Low fat percentage
• Natural vitamin C from berry powder contributes to the body's own production of collagen
• Dissolves easily in liquid
• Delicious yellow color and beautiful taste of sea buckthorn
Ingredients
Hydrolyzed collagen of cod (Gadus Morhua) 71%, rose hips 15%, sea buckthorn 13%, cloudberries / cloudberries 1% and acerola 1%. May contain traces of crustaceans and molluscs .
NUTRITIONAL CONTENT PER 100 G KJ 1558 kcal 372 Fat 4 g thereof / of which saturated fatty acids 0.5 g Carbohydrates 14 g thereof / of which sugars 4.8 g Dietary fiber 14 g Protein 65 g Salt 0.72 g Vitamin C 775 mg
Directions
Recommended daily dose for adults: 2 measuring spoons (10.000 mg) Vild Nord COLLAGEN YELLOW BLAST is consumed in 200-300 ml optional liquid 1 time daily.
COLLAGEN YELLOW BLAST is easily dissolved in liquid. The powder has a distinctive scent and taste of sea buckthorn and a beautiful yellow color.