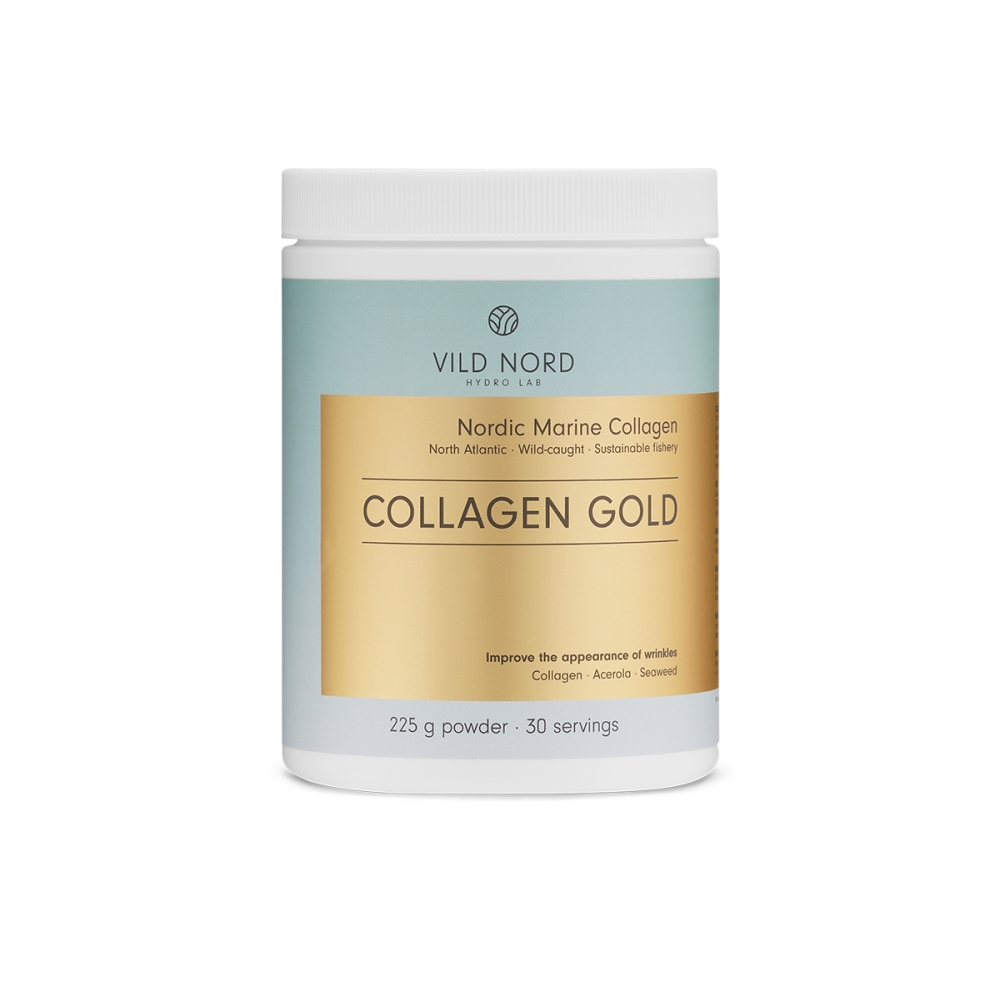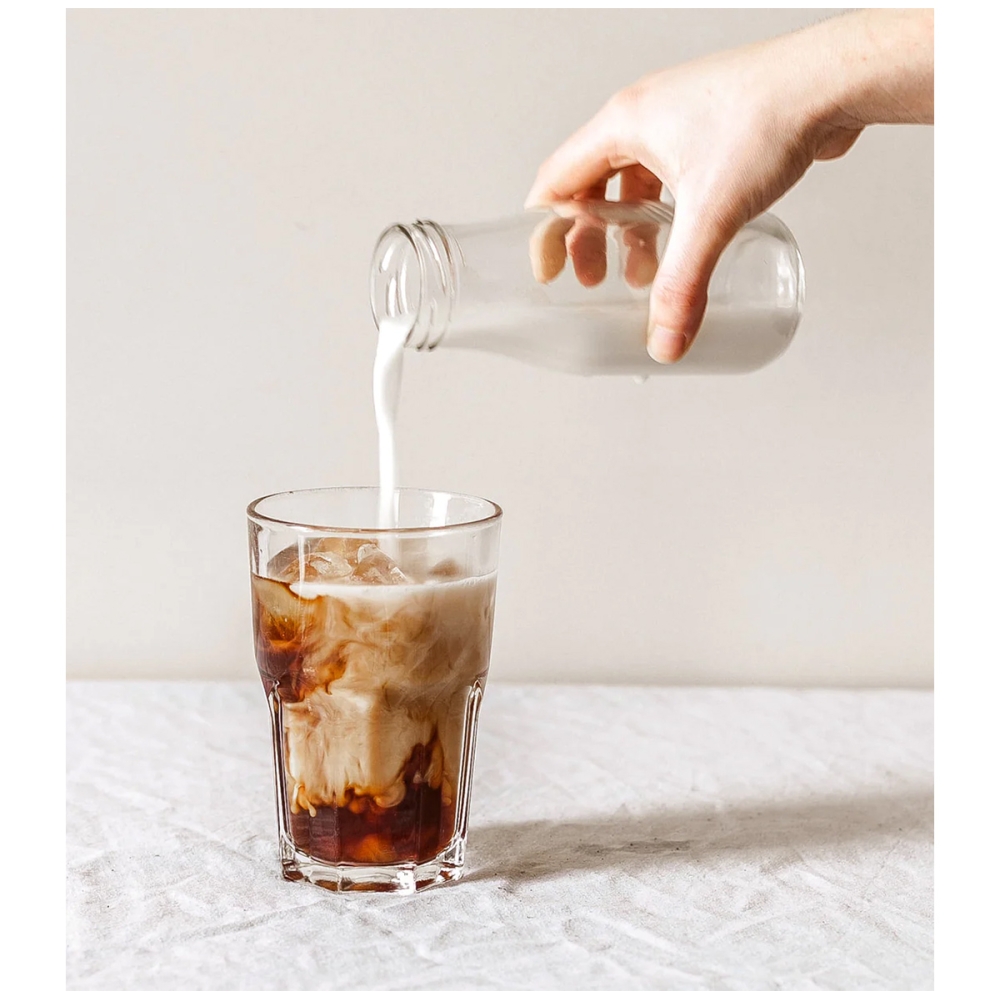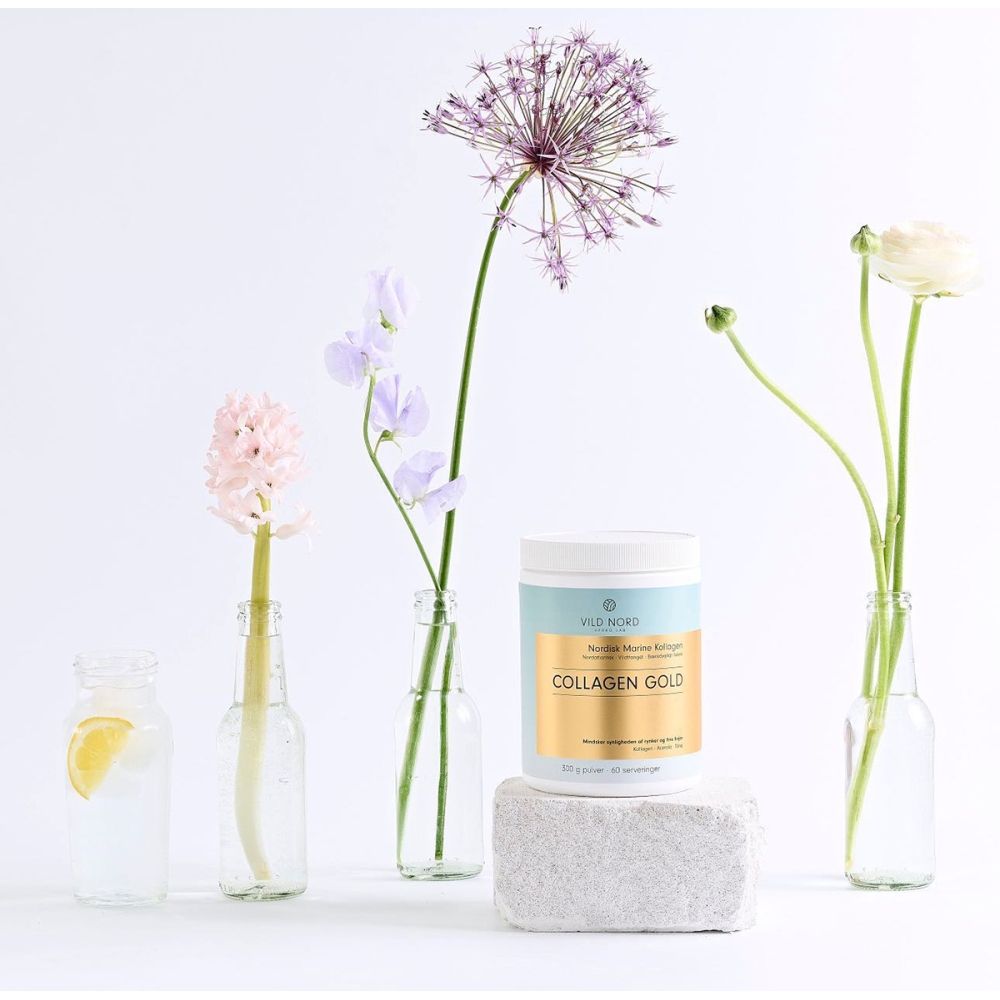 COLLAGEN GOLD
Product Code: 1202
Pristatymo sąlygos
OMNIVA terminal (Baltic states)
From: 2.50€
VENIPAK terminal (Baltic states)
From: 2.50€
Delivery to door VENIPAK (Baltic states)
From: 3.20€
Delivery to door - DPD (Europe, except Baltic states)
12.00€
Description
225 g
30 servings

Contains Marine Collagen with Vitamin C and Seaweed.

COLLAGEN GOLD is your daily dose of collagen with added wild harvested seaweed and acerola.
Seaweed contains iodine, which helps maintain normal skin, a normal energy metabolism and a normal thyroid function. Our seaweed is harvested sustainably in the clearest water off the Scottish northwest coast. It is dried at low temperature and micro enclosure using a unique patented technology to make it flavor neutral. The perfect match for our collagen.
We have added acerola powder, which has a high content of vitamin C. Vitamin C helps to support the body's natural formation of collagen, which affects normal functioning skin.
Contains 225 grams equivalent to 30 servings.
Each serving contains 7 g of collagen peptides.

• Marine collagen from wild-caught North Atlantic cod
• Complete amino acid profile with 9 essential amino acids
• Molecular weight of 3 KDA
• Low fat percentage and high content of protein
• Vitamin C from acerola contributes to the body's own production of collagen
• iodine from sustainably harvested seaweed - extra support for the maintenance of normal skin raised lightly in liquid
• Taste neutral
Ingredients
Hydrolyzed
cod
collagen (Gadus Morhua) 99%, acerola 1%, seaweed (Ascophyllum Nodosum) 0.13%.
May contain traces of
crustaceans
and
molluscs
.
NUTRITIONAL CONTENT PER 100 G KJ 1601 Kcal 382 Fat 0.51 g Carbohydrates 3.82 g thereof / including sugars 0 g Protein 89 g Salt 1 g Vitamin C 997.6 mg Iodine 1605.6 ug
Directions
Wild Nord® COLLAGEN GOLD is our unique and taste-neutral anti-aging collagen mixture. In Collagen Gold you get a mixture of three ingredients of the highest quality that have an anti-aging effect when ingested in liquid.
Micro hydrolyzed marine collagen peptides can reduce the age-related and degenerative processes in the skin's cell metabolism and thereby act anti-aging when ingested in fluid. Marine collagen has a high bioavailability, which has an impact on the product's uptake
Vitamin C, from acerola berries, contributes to the normal formation of collagen
Wild-harvested seaweed, which contains iodine, contributes to the maintenance of normal skin
USE 1-2 measuring spoons (5-10 g) of Vild Nord® Collagen Gold daily. The powder is mixed into optional food or beverages. Collagen Gold is taste- and odor-neutral, as well as heat-resistant and is easy to use in everything from juice to cafe latte and Nice Cream.