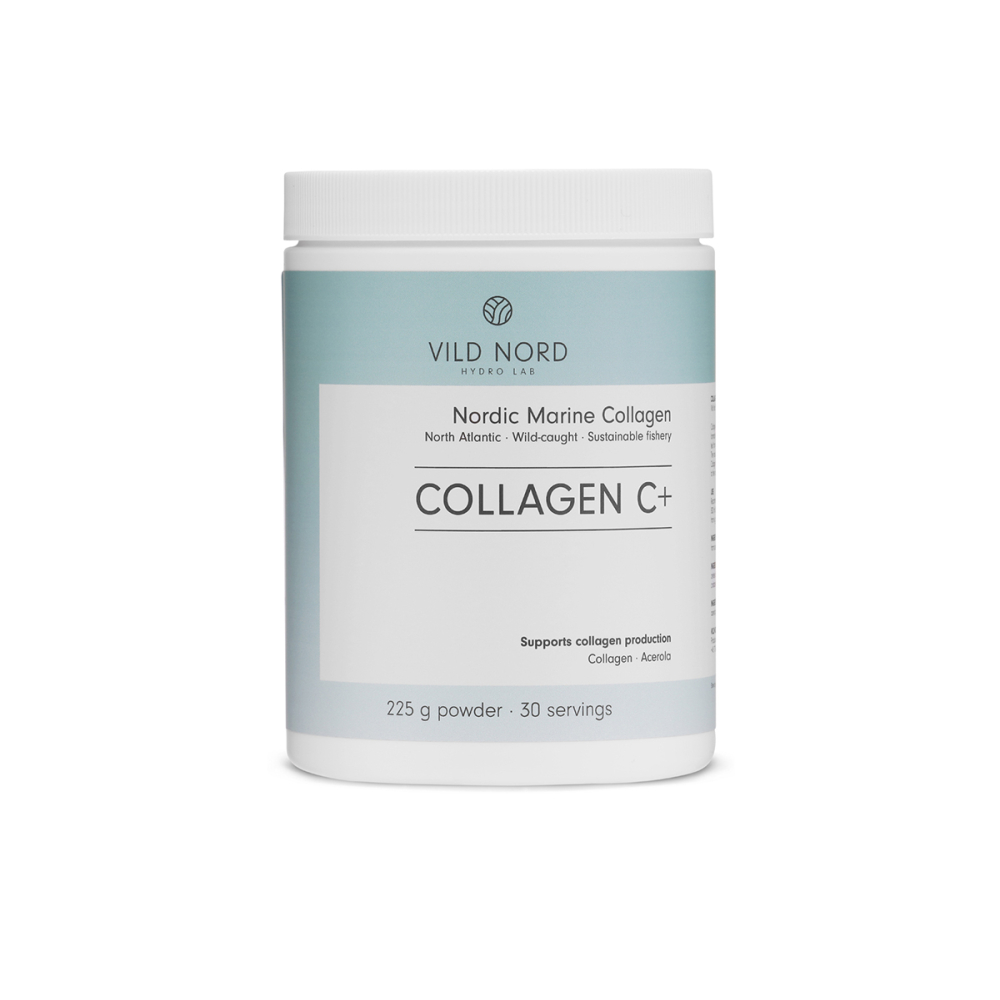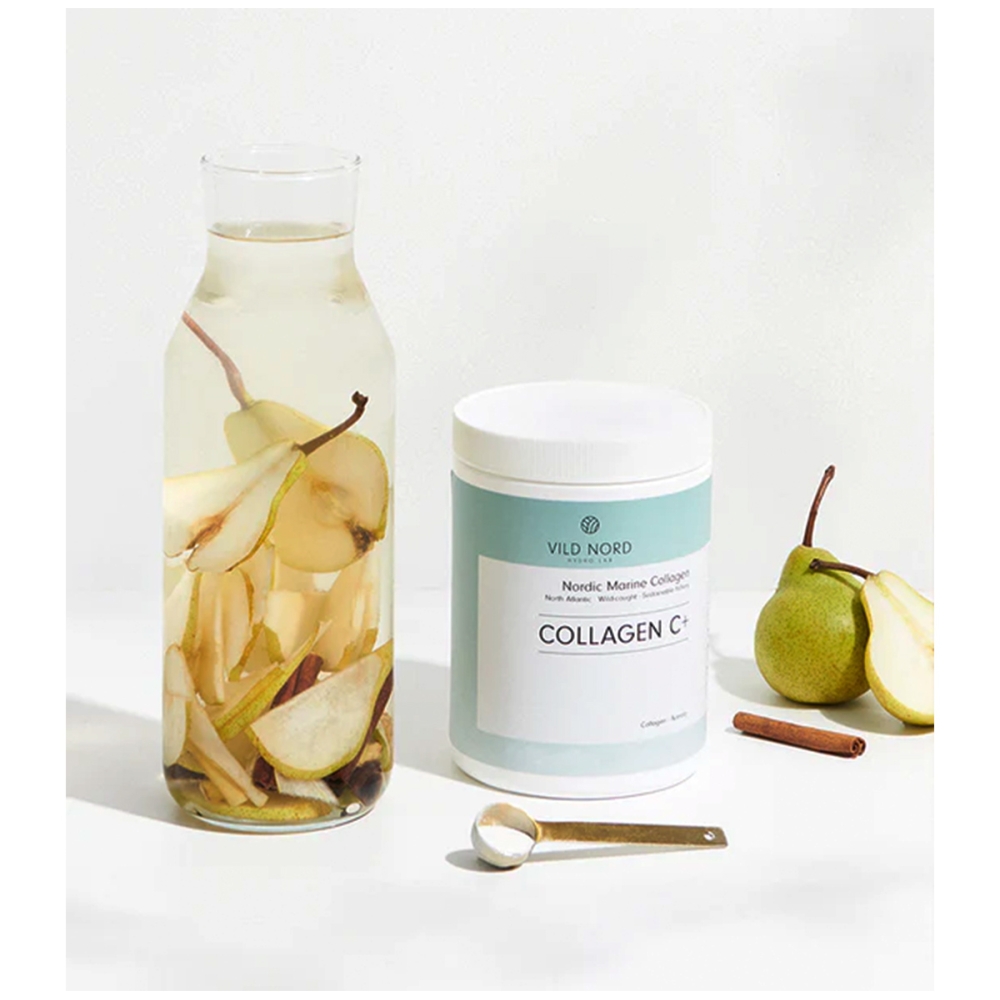 COLLAGEN C+
Product Code: 1201
Pristatymo sąlygos
OMNIVA terminal (Baltic states)
From: 2.50€
VENIPAK terminal (Baltic states)
From: 2.50€
Delivery to door VENIPAK (Baltic states)
From: 3.20€
Delivery to door - DPD (Europe, except Baltic states)
12.00€
Description
225g
30 servings
Collagen with Vitamin C.
COLLAGEN C + has a high content of vitamin C, which contributes to the normal formation of collagen, which is important for normally functioning bones, cartilage, gums, teeth, skin and blood vessels. Vitamin C also helps maintain the normal functioning of the immune system during and after intense physical exercise.COLLAGEN C + has a low fat content and a high protein content. Protein helps maintain normal bones and muscle mass.
Ingredients
Hydrolyzed collagen of cod (Gadus Morhua) 99% and acerola 1%. May contain traces of crustaceans and molluscs .
NUTRITIONAL CONTENT PER 100 G KJ 1603 Kcal 382 Fat 0.5 g thereof / including saturated fatty acids 0 g Carbohydrates 3.7 g thereof / including sugars 0 g Dietary fiber 0 g Protein 90 g Salt 1 g Vitamin C 1000 mg
Directions
USE
1 measuring spoon (5000 mg) of Vild Nord® COLLAGEN C + is taken in 200-300 ml optional liquid 1-2 times daily. COLLAGEN C + is taste-neutral and heat-resistant and is easy to mix into your favorite coffee, tea, juice or smoothies.