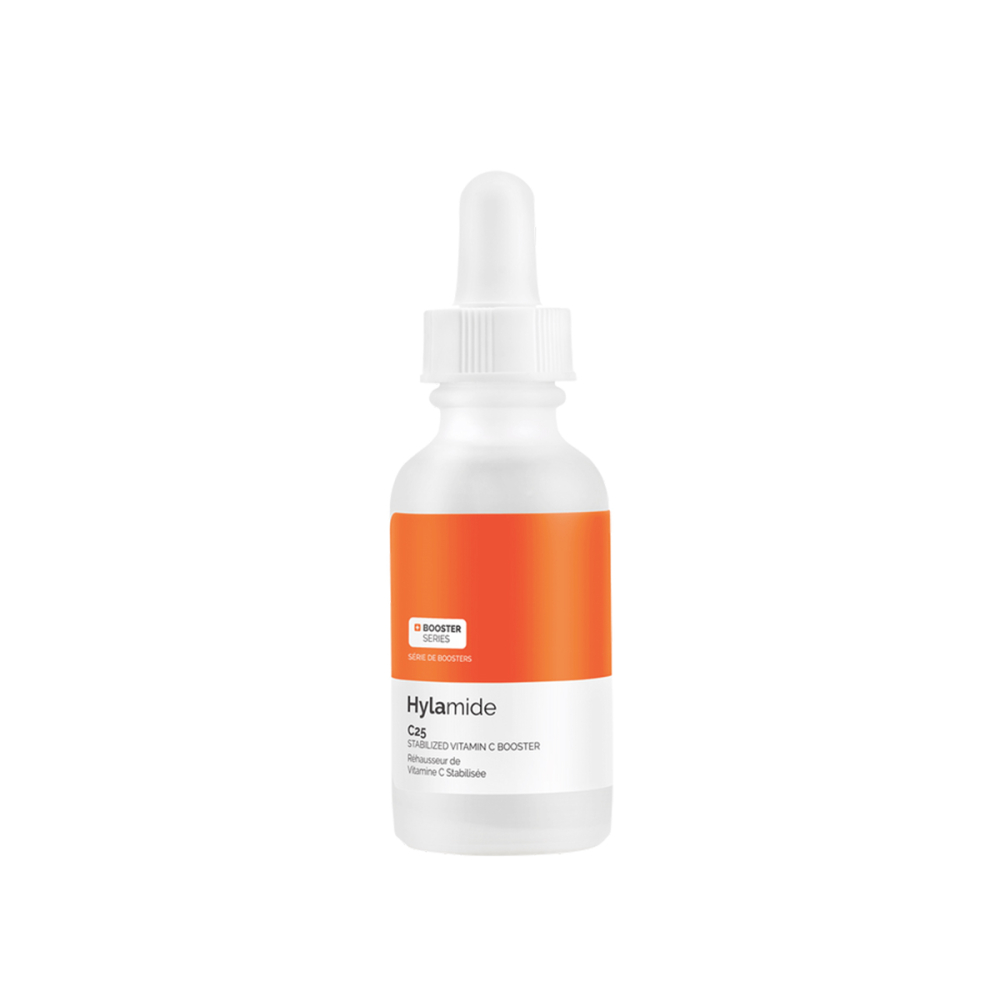 C25 30 ML
Product Code: 1230072
Pristatymo sąlygos
OMNIVA terminal (Baltic states)
From: 2.50€
VENIPAK terminal (Baltic states)
From: 2.50€
Delivery to door VENIPAK (Baltic states)
From: 3.20€
Delivery to door - DPD (Europe, except Baltic states)
12.00€
Description
With 25% ethyl ascorbic acid and resorcinol complex Concentrated and completely stable 25% Ethylated Vitamin C booster offers a fast-tracked approach to a visibly radiant, healthy-looking skin tone.
Ingredients
Propanediol, Ethyl Ascorbic Acid, Hydroxyphenoxy Propionic Acid, Phenylethyl Resorcinol. 
Directions
C25 Technologies Ethyl-Ascorbate Complex (25% pure Ethyl-Ascorbic Acid) Extraordinarily-stable complex from the Ascorbic Acid (vitamin C) family to encourage an even, smooth and glowing skin appearance. Pre-solubilized Resorcinol Complex A patented, highly-efficient form of solubilized active resorcinol offers an evenly bright-looking skin tone while acting as a powerful antioxidant with an outstanding safety profile. DIRECTIONS: Apply twice daily as adjunct skincare to offer radiance and visible evenness. Can be used as part of any skincare regimen before the application of moisturizers and/or makeup. Avoid contact with eyes. If irritation occurs, cease use and consult a physician. Use only as directed on unbroken skin. Patch testing prior to use is advised. Refer to our in-depth guide to patch testing. Keep out of reach of children.